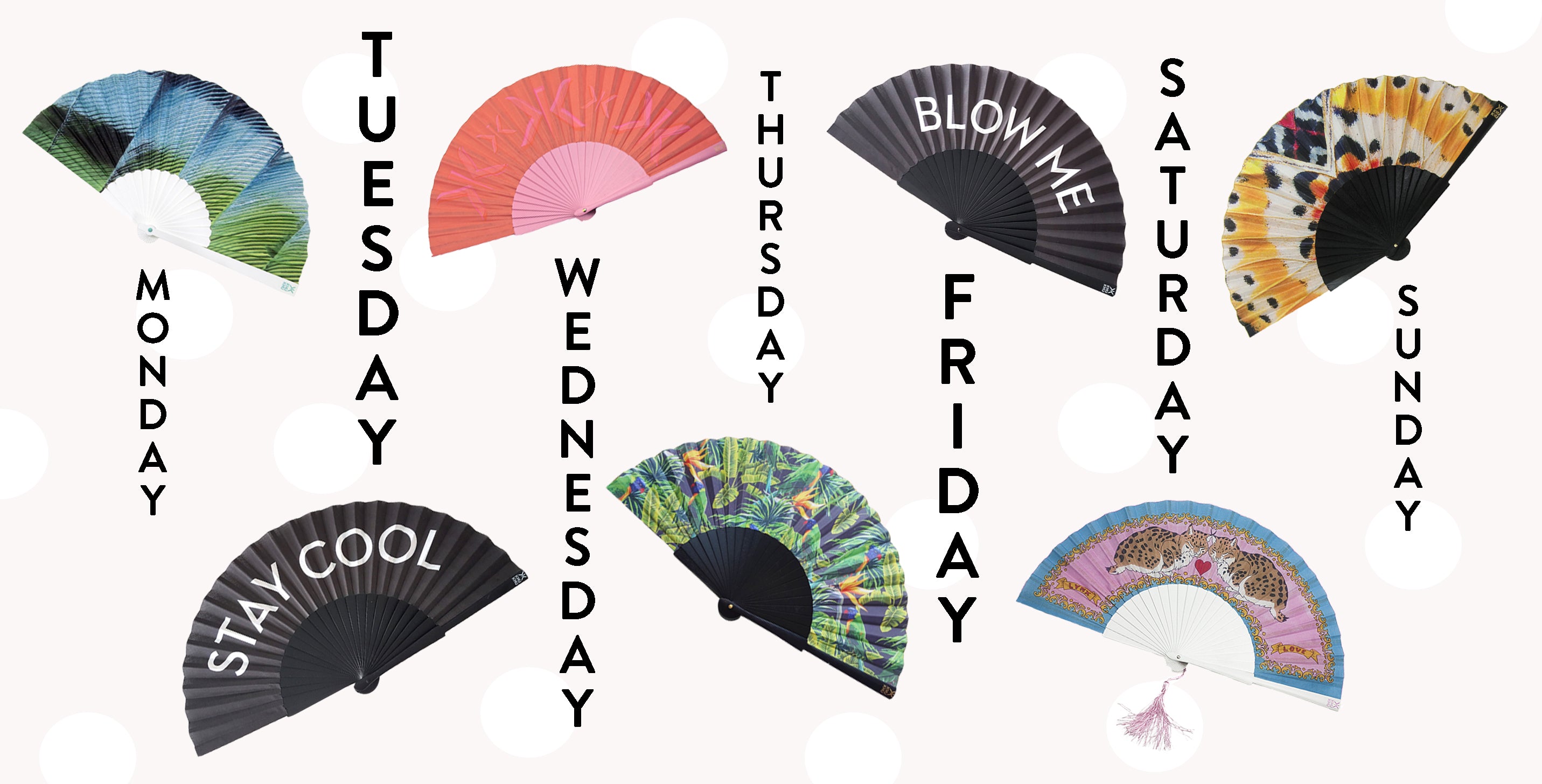 Introduction
Tis the season to be jolly friends! Christmas is upon us and with it events and parties galore. Here you´ll find our Winter Hand-Fan Planner to guide you breezily through a Christmas season full of fan-friendly events and activities. If you don´t find yourself geographically aligned with the specific suggestions given, no fear, there is bound to be something of a similar nature near you just a google search away. 
Put On Your Dancing Shoes 
While my dance moves are somewhat limited beyond ¨big fish little fish¨, some hip rolling and a little night club shimmy, this is seriously my loss because for dance lovers Christmas events are in abundance!! Whether it´s jive, jazz, salsa or any partner-based dance,  grab your LET´S DANCE fan and get loose on the dance-floor. The fairy-tale sounding, week long SNOWBALL from the 26th to the 1st of January in Sweden sounds particularly fun, or why not try a marathon of the dance variety in TURIN, ITALY where you must try to Lindy Hop for 3 days straight. (Not one for beginners.)
Trapeze Please!
Whether you have children or not, there is no doubt a little risqué leaping about will always have us at the edge of our seats. There are some exciting productions on this Winter, from CIRCUS 1903 at the Southbank in London to the BIG APPLE CIRCUS in New York´s Lincoln Center, and CIRQUE DE SOLEIL, well it´s bound to be on somewhere! (They do in fact have a shop nearest button on their website providing you with the closest show to you)  You will also be pleased to hear no tigers or leopards are used in any of these productions, but you can take them with you though, in the form of a beautiful fan. Spectacular!
Jet Set

 If you´ve been good this year you might find yourself in Sunnier climes this Winter, where ALL our fans can accompany you just swimmingly to the pool, bar, beach or hammock. Ibiza´s award-winning PIKES BOUTIQUE HOTEL IN IBIZA with its rock and roll history and creative direction would be an excellent choice for Khu Khu clientele. Or if fantastically lucky, why not flutter off to Antigua and stay in HERMITAGE BAY - sweet seclusion, cocktails and deserted white sand beaches. Yes please. 
Un-restricted to white sanded shores and boutique hotels however, the fans can flex their cottony wings at all manner of global cultural events .Why not  take your Indian Tiger to traditional festival GURPURAB? One of the most important Sikh festivals of India, you can listen to teachings of the gurus, enjoy langars (community meals) alongside hymn chanting processions throughout the city. People light up their homes with lamps and candles and burst crackers to celebrate. Fun! Or why not do the MAGNETIC FIELDS FESTIVAL in Alsisa if India bound? Made especially for those preferring the more modern music festival format but with a holistic and spiritual flavour, what a seriously pretty setting to immerse yourself in and fan. 
El teatro!
I´m personally more inclined to visit the theatre in the Winter than the Summer. Red velvet seats suit tights, fur*, and patent shoes far better than linen and pastels ever did. But fans are no less useful as the snow falls outside. If you´ve got a hot ticket to something popular, chances are the auditorium will be too. Why not be thematically on point and take your Red Papillon to see Madame Butterfly? Shows on this Winter include the Stanislavsky Ballet and Opera Company´s version in Moscow on the 20th December, The Met Opera have one too, till April, and if you can wait, the English National Opera will be returning with their cinematic production at the London Colliseum from February 26th, 2020. 
Casino Royal
While it might be true that in real time casinos fail to capture the glamour and allure of those in the movies, I say, casinos can be FUN. Forget their reputation as tacky, slot machine and chihuahua filled dives, put on your glad rags and play! (responsibly).  I´ll be taking my fans to the Tarantino night at my local casino in Valencia. On offer, the best scenes from the likes of Kill Bill and Pulp Fiction accompanied by fine dining and dressing. Let´s hope the scenes aren´t too realistic though. Eyeballs out? Meatballs in? Hmmm.
The Christmas Party
 Finally, whether it´s the friends get together, the famous work do, or a Christmas fundraiser, put your FANS UP and ENJOY CHRISTMAS with any of your Khu Khu fans. Armed with a BLOW ME, the accessory crown will be yours and a royally good night too. 
A VERY HAPPY WINTER EVERYONE! 
 Victoria and the Khu Khu team 
xx
 P.S Just in case you didn´t know..
All of our fans are handmade with love in Spain from high quality wood that is cut, moulded and finished in a socially sustainable way, and finished with high grade cotton with our unique and exclusive designs. 
 * Of the faux variety, as part of a considered purchase. #landfillsucks