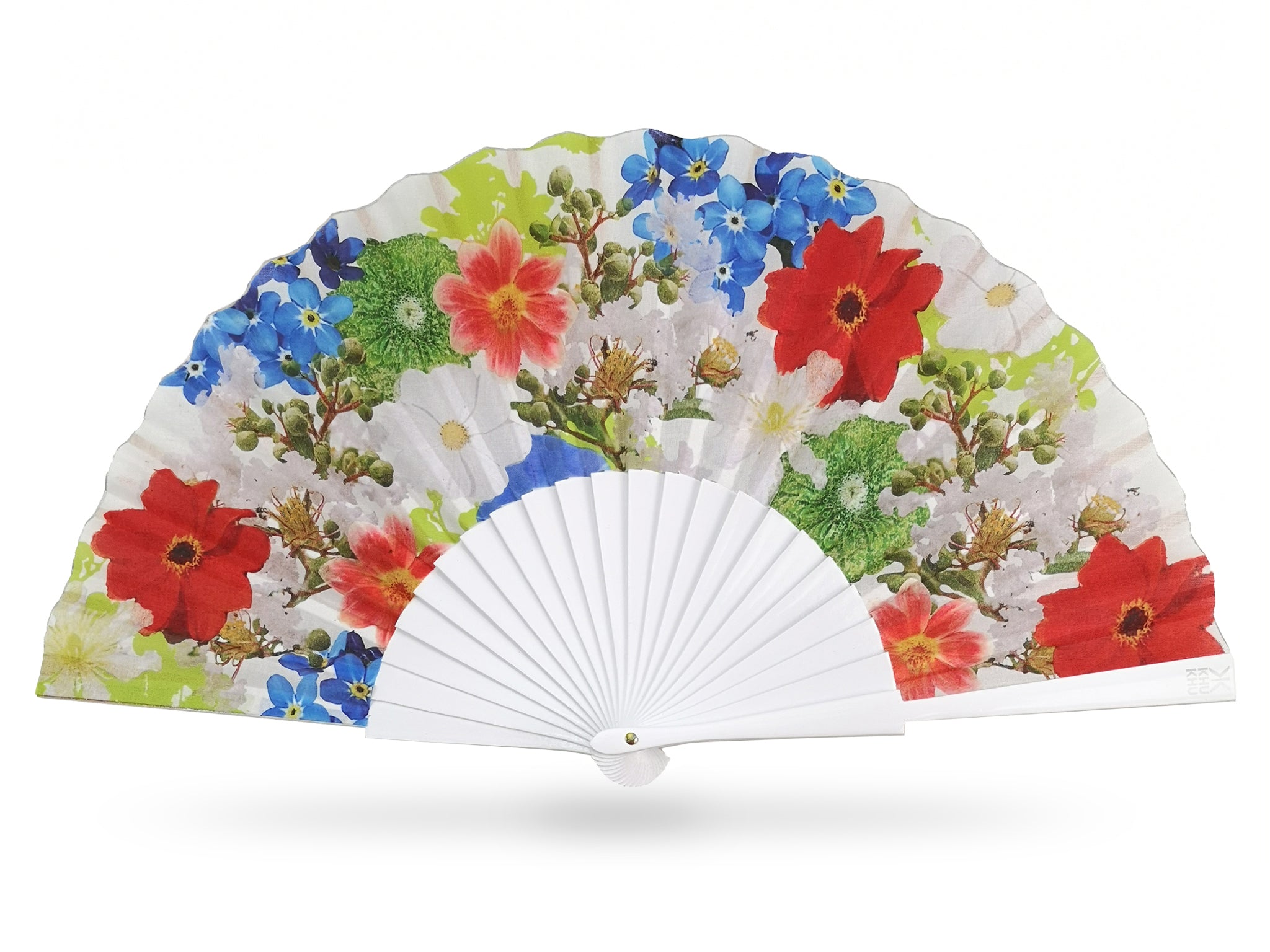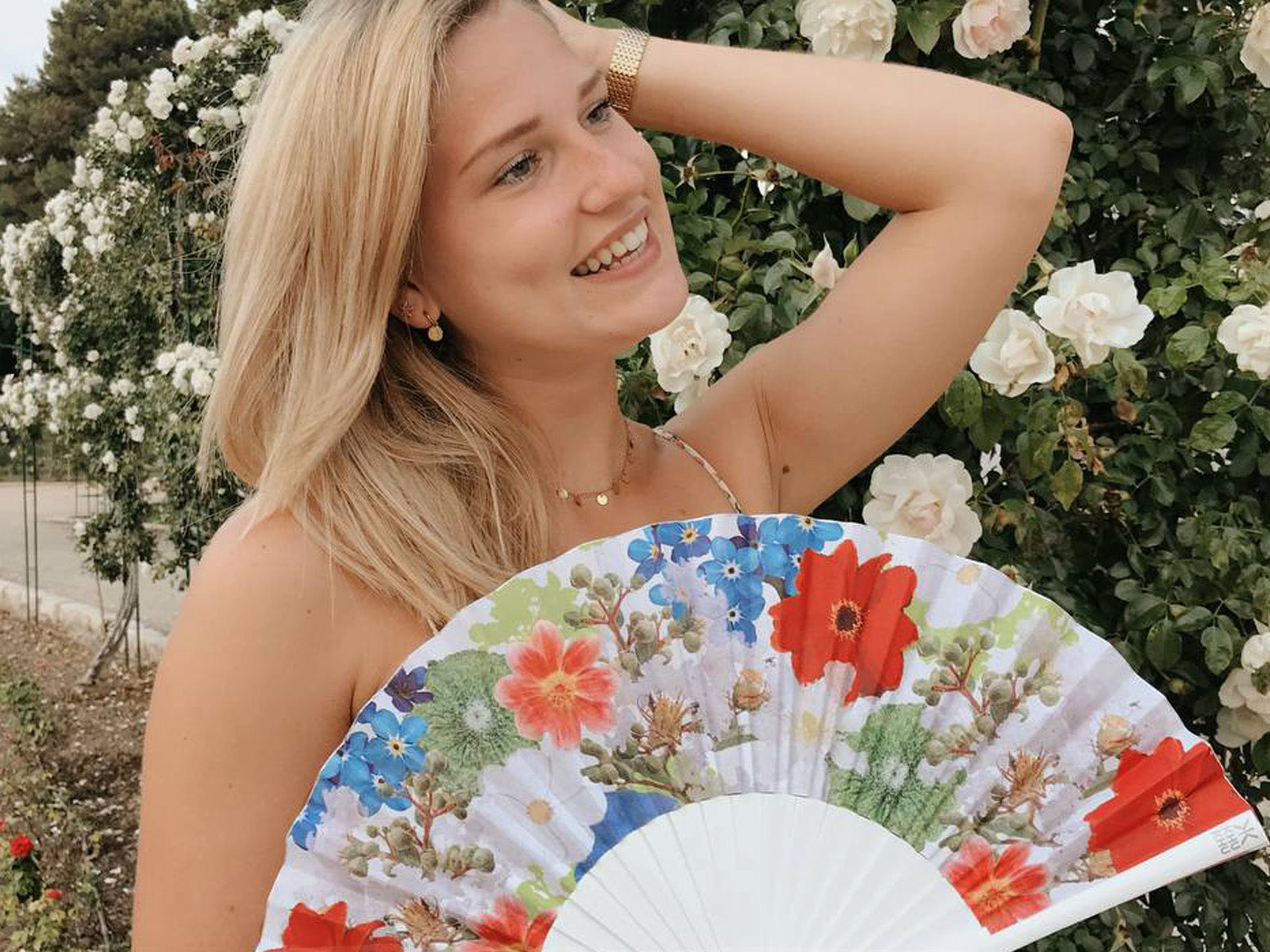 Hand-fan
Summer Hand-fan
This fan is packed full of the bright and beautiful colours that we associate with Summer. Imagine bright blue skies, fluffy white clouds and luscious green fields accented with pops of bright colour. As the fan flicks open, the flowers bloom creating the prettiest of Summer breezes. Perfect to wear with other bright and beautiful accessories such as one of this season's floral head scarves or a pop colour bag. 

Product Details: 
Original Khu Khu design.
100% Hand-Made in Spain. 
Locally sourced beech aea wooden sticks painted white with a satin finish.
High-grade cotton fabric for a beautiful, natural feel. 
Silver painted fabric rim and silver tone rivet.
Embossed silver logo.
Measures 23cm closed and 46cm open.
All fans come beautifully packaged with bespoke bag and care label and special SUMMER tag illustrating the meaning of each of the carefully chosen flowers in this fan's bouquet.