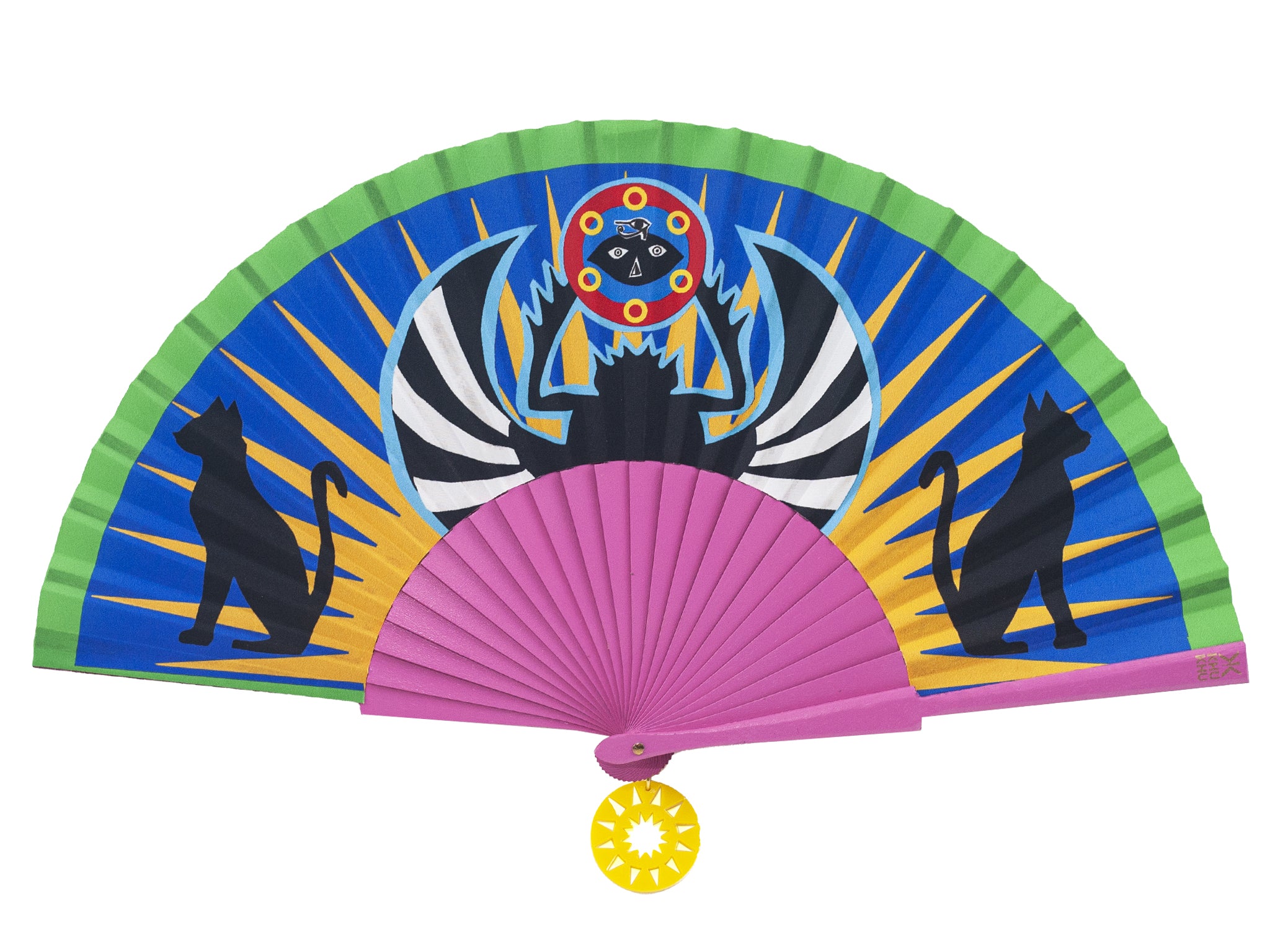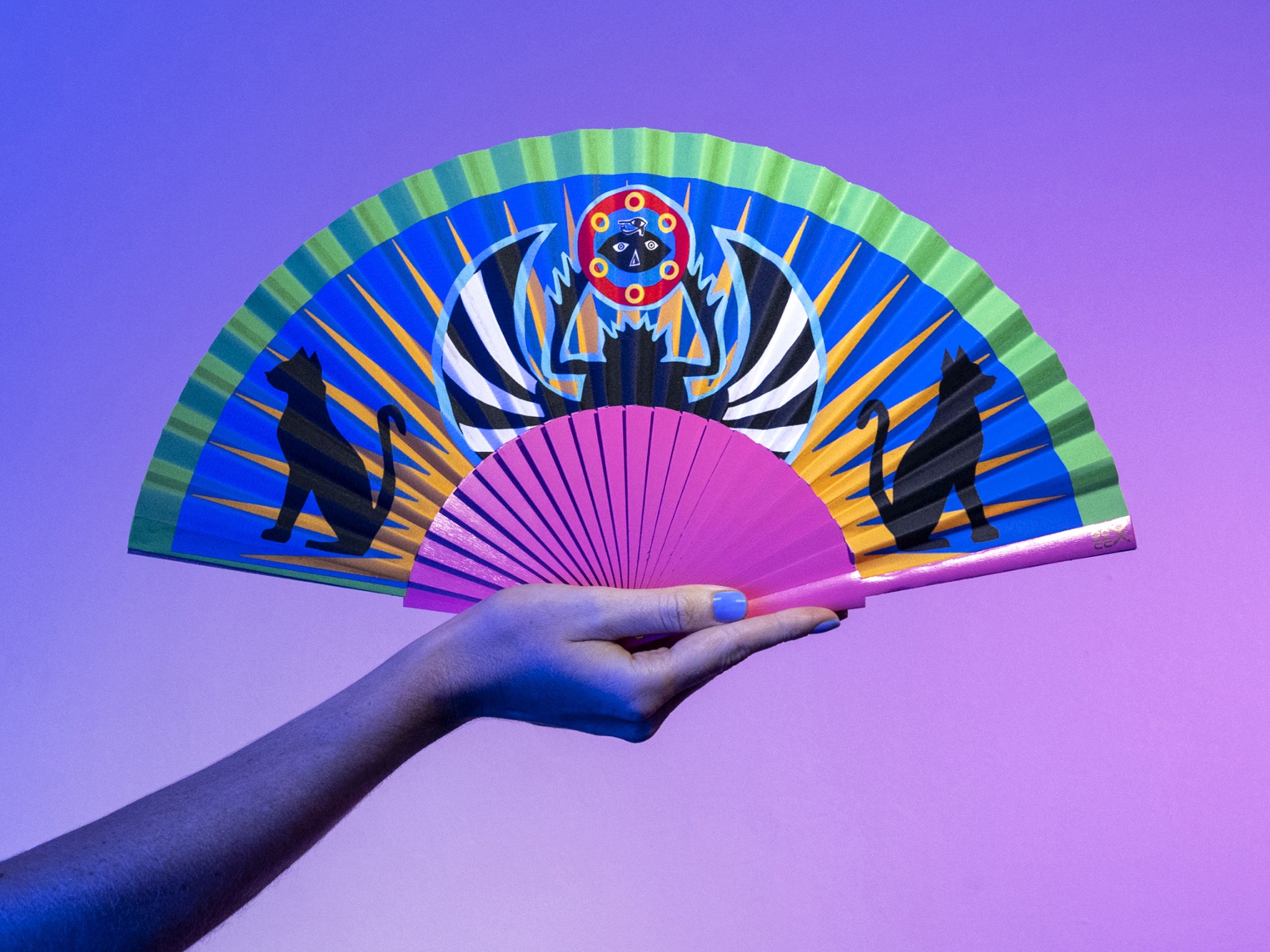 Hand-fan
Rising Sun Hand-fan
Introducing the RISING SUN hand-fan from the new and exclusive BREATH OF LIFE collection, a collaboration with multidisciplinary artist Francisca Oyhanarte. 

The bold and magical print offers a modern interpretation on the Ancient Egyptian theme, and reflects Francisca's passion for all things mythological and mystical. The symbols depicted (detailed below), together with Francisca's use of vibrant colour and form will awaken your spirit and offer protection to all who enjoy its enchanted breeze.
SCARAB 
The scarab symbol represents the concepts of self-generation, rebirth,
renewal and resurrection. The Egyptian god and solar deity Khepri was
often depicted as a scarab beetle. 

SUN
The ancient Egyptians believed that Khepri renewed the sun every day
before rolling it above the horizon, then carrying it through the other world
after sunset only to renew it again the next day.
CATS
Cats represented the guardians of the underworld and were considered
sacred creatures, capable of bringing good luck and protection.
Product Details: 
ORIGINAL FRANCISCA OYHANARTE DESIGN

100% HAND-MADE IN SPAIN

AEA stamped, painted pink sipo wood sticks

Premium microfibre fabric for vibrant colours with sealed edge. 

Hanging yellow sun Swiss acrylic pendant.
Embossed gold logo.

Measures 23cm closed and 46cm open.

All fans come with cotton bag, care label and signed and numbered limited edition postcard. 1 of 50.