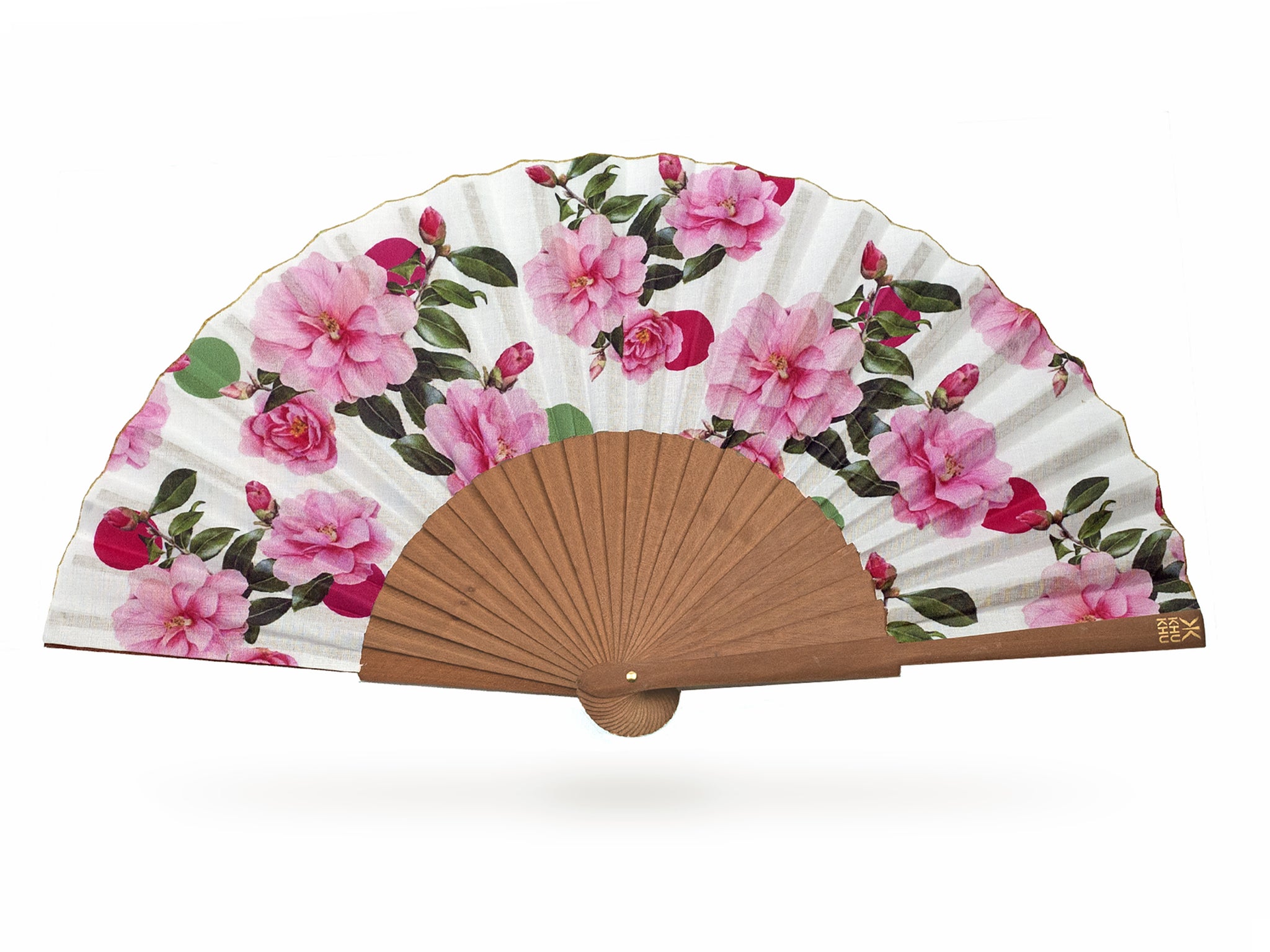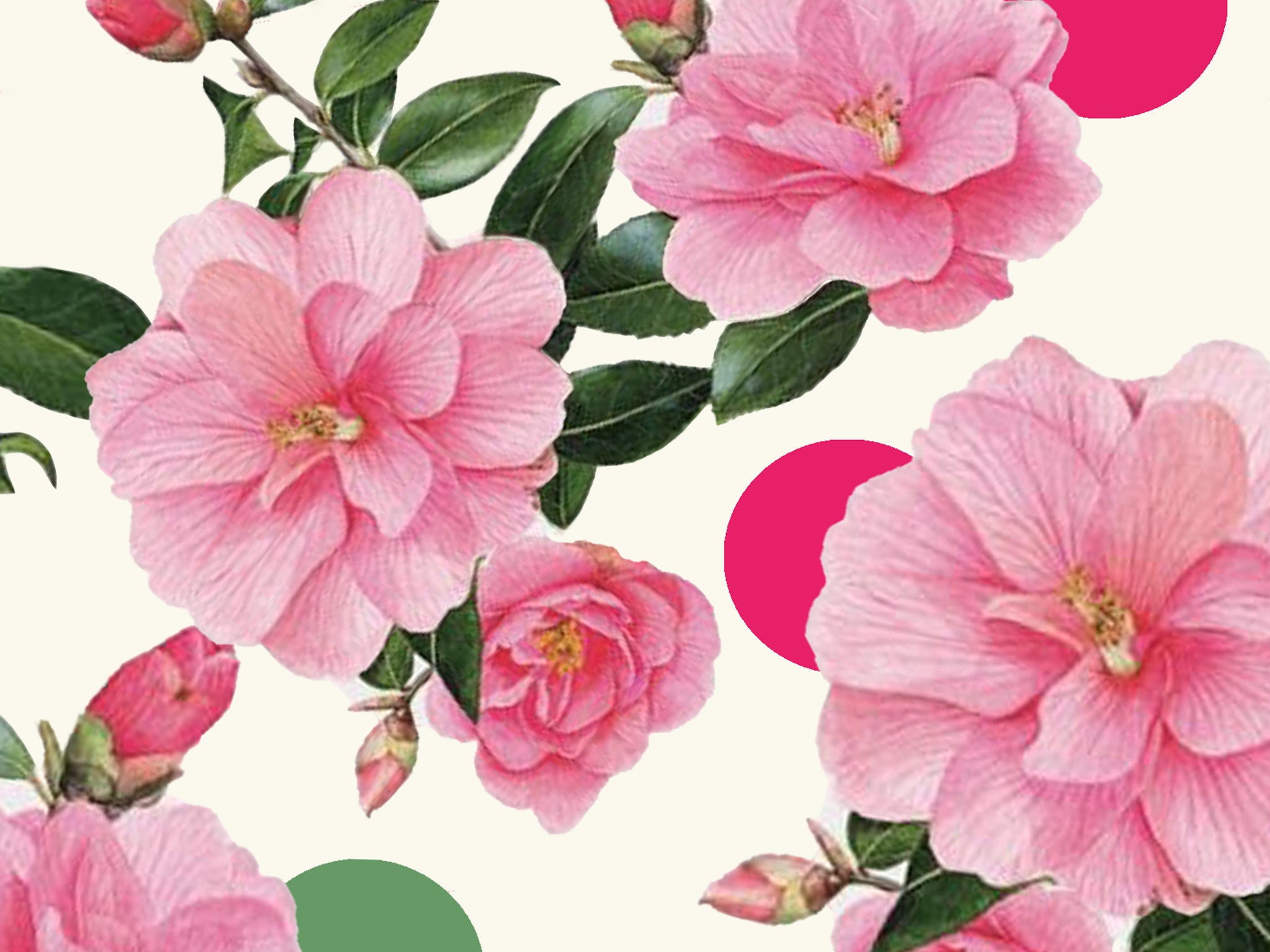 Hand-fan
Cool Camelias Hand-fan
**** SOLD OUT ****
 It was an absolute honour to work with the fabulous and talented wonder-woman that is Liz Earle MBE to make a  limited edition hand-fan. We wanted to portray Liz's love for botanicals and camellias, with a modern twist typical of Khu Khu. Just 150 in existence!  Signed by Liz herself. 
For more information on the collaboration, simply head to the journal where you can see the full feature from the Wellbeing magazine including more from Liz and the full interview on Khu Khu, our process and journey. 

Product Details: 
Hand-Made and shipped from Spain. 
Polished pear wood sticks with high grade cotton.
Measures 23cm closed and 46cm open. 
All fans come beautifully packaged with bespoke bag and care label.
Gift box/ Gift Wrap available. Click boxes as required.