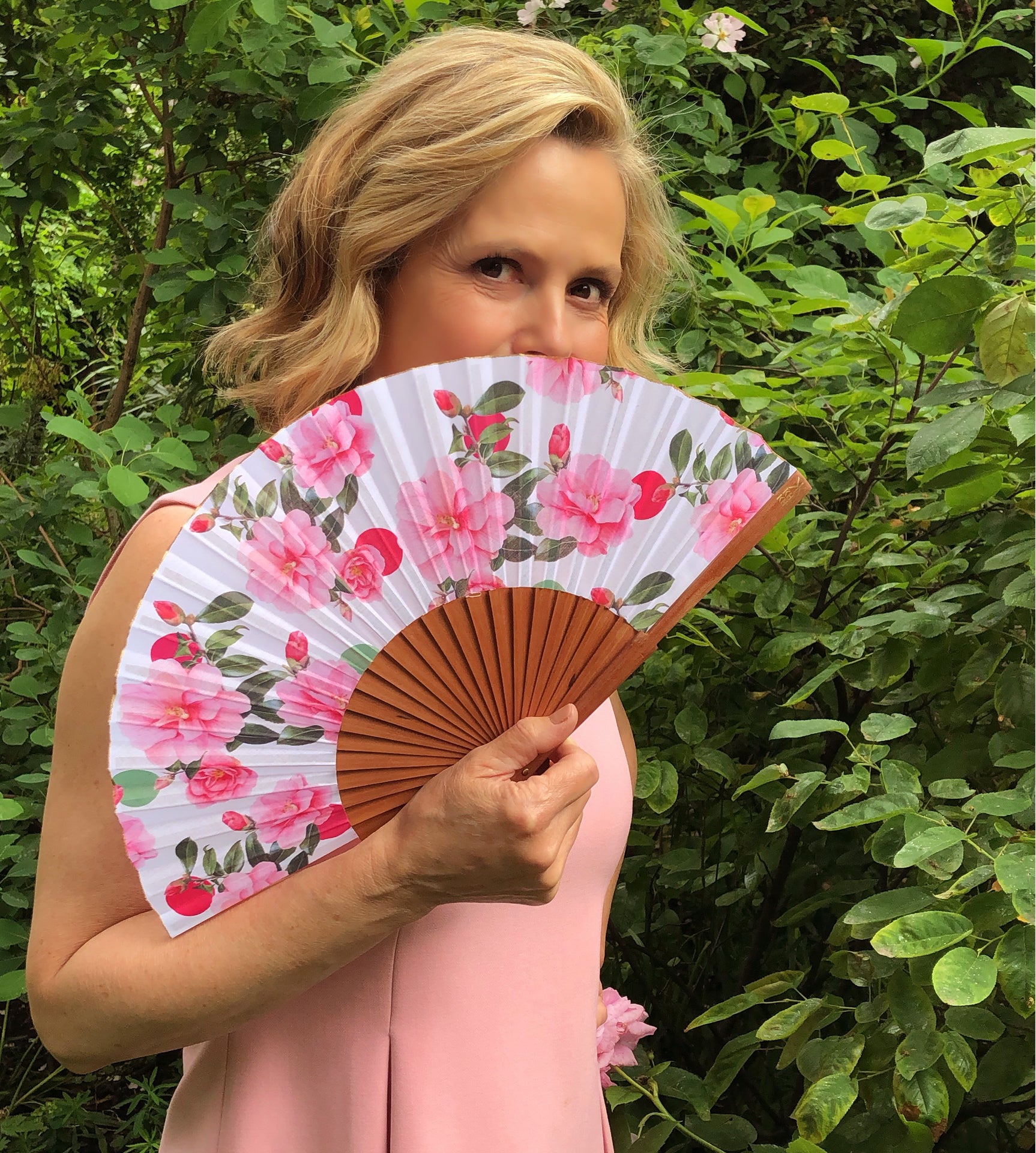 COLLABORATIONS AND CAMELIAS
You can imagine our JOY and EXCITEMENT to be collaborating with the fabulous and talented wonder-woman that is Liz Earle MBE. With a dazzling career as both writer, TV presenter and entrepreneur, she is an expert in all things beauty, lifestyle, food and wellbeing, the very appropriate name for her bi-monthly magazine. 
I  was lucky enough to meet Liz at the Kirstie Allshop's Hand-Made Festival last Summer. I had been to see her talking about amongst other things her book The Good Menopause Guide and the following day she was kind enough to come and talk to some of the makers at the fair, including me!  It was amazing to talk to her in person and there was an instinctive feeling that the readers of Wellbeing might well be interested in the fans.. Both Liz and I are passionate about all things artisan, and we both offer solutions for hot flushes! So we began talks about a collaboration. It's been a joy to work together, combining Liz's eye and ideas with my fan knowledge to dream up a classic print with a lovely modern twist. Below you can find the interview with me in the Summer Edition of Wellbeing. For more from Liz and her thoughts on fans and with a host of other Summer tips and tricks, get the magazine! Available by subscription here and also available from selected WHSmith, Tesco, M&S, Sainsbury's, Waitrose and all good independent magazine retailer. For a link to the collaborative Camellia fan, go here.