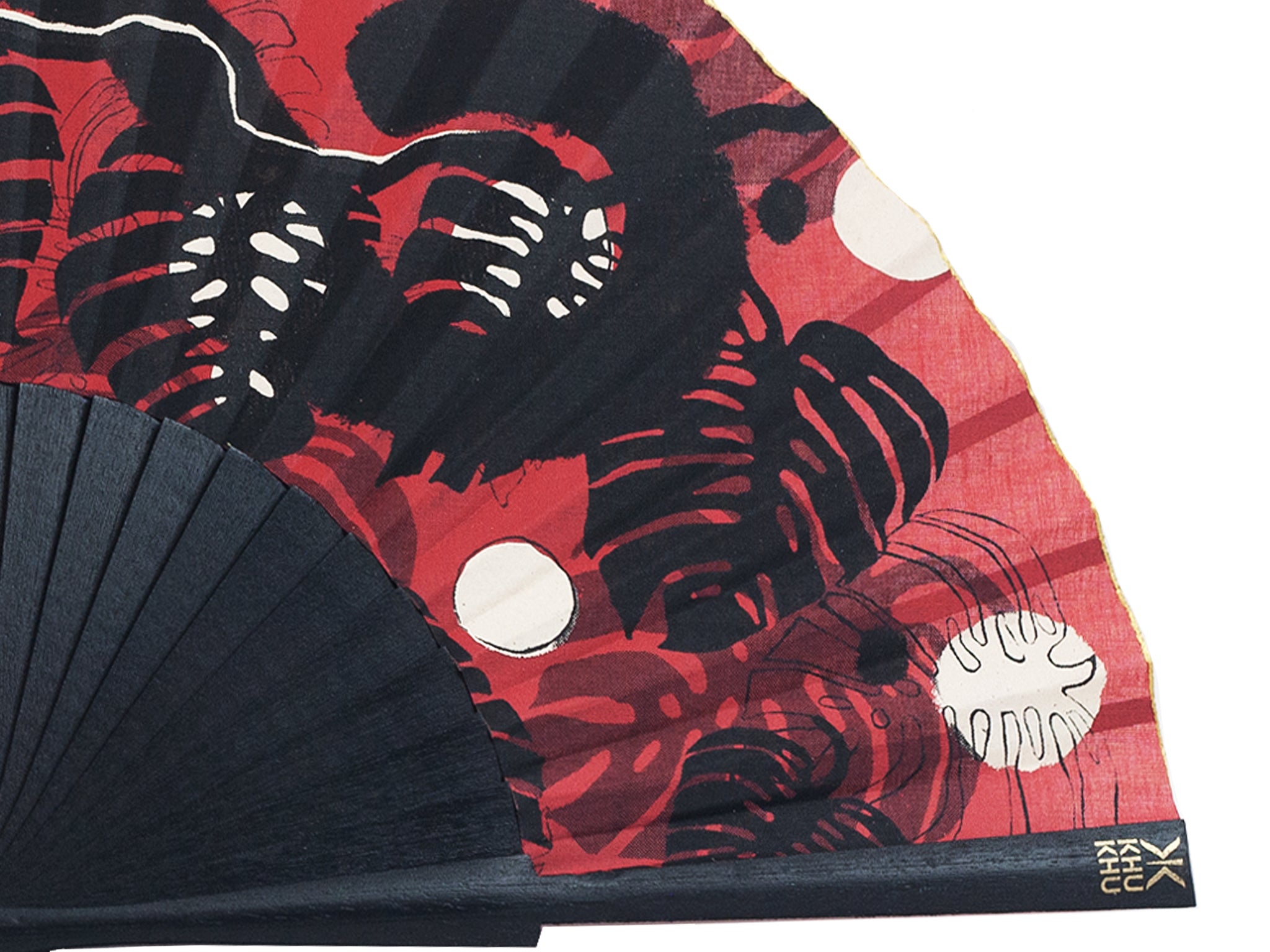 Hand-fan
Asian Panther Hand-fan
Recreating the mood and feel of the Asian Jungle, the panther slinks through his wild habitat and with a simple swoosh of his tail, a tropical breeze fills the evening air.

This is an exclusive, limited-edition collection of 50. The high grade cotton has been hand screen-printed and mounted with black painted, artisan made, Spanish sipo sticks. Gold detailing. 
All fans come beautifully packaged with bespoke box, bag and care label.
*Fan measures 23cm closed and 46cm open.