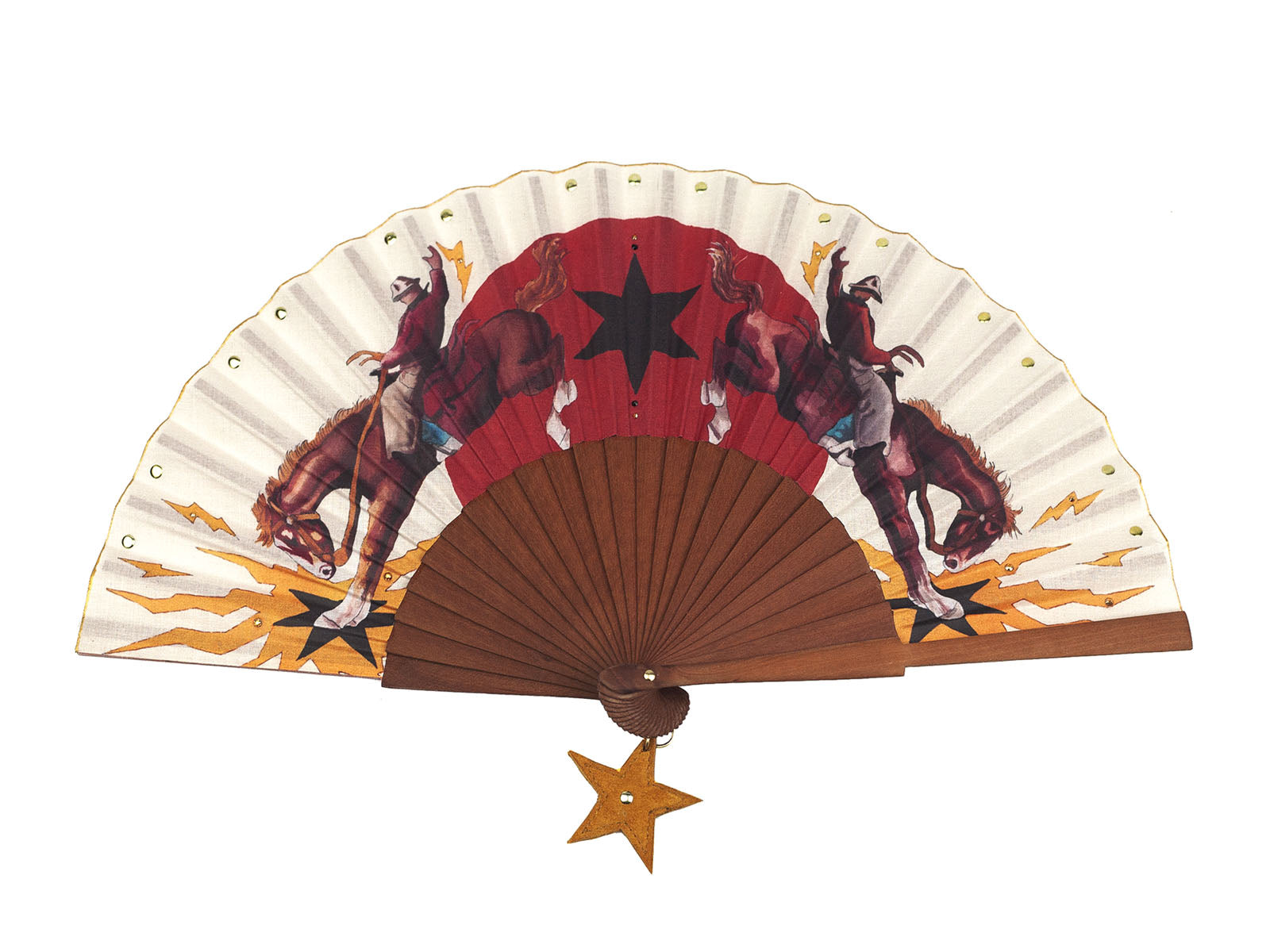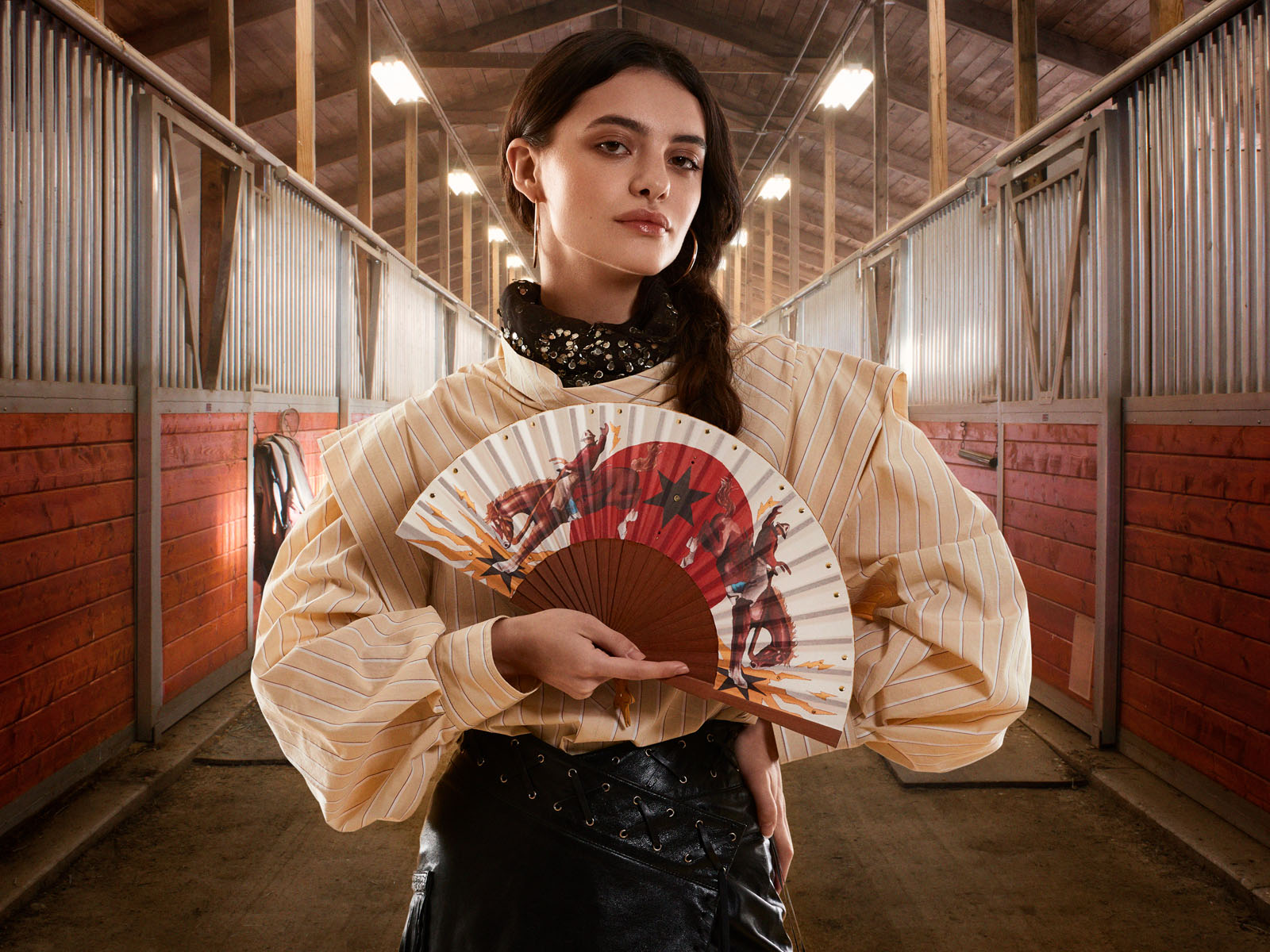 Hand-fan
Rodeo Riders Hand-fan
Hello Cowboy! Grab yourself this special-edition, crystal-finished hand fan, adorned with custom-made leather star pendant and studded to perfection. Super fun to wear with just about anything, but a saddle broncing top 25  if you find yourselves around the rodeo ring with this one. 

Product Details: 
Polished pear aea wooden sticks.
Embossed gold logo.
Gold painted fabric rim. 
Hand-finished with Swarovski crystals and metal studs. 
Loop and custom-made tan leather star.
Comes with bespoke bag and care label.
Measures 23cm when closed and 46cm when open.