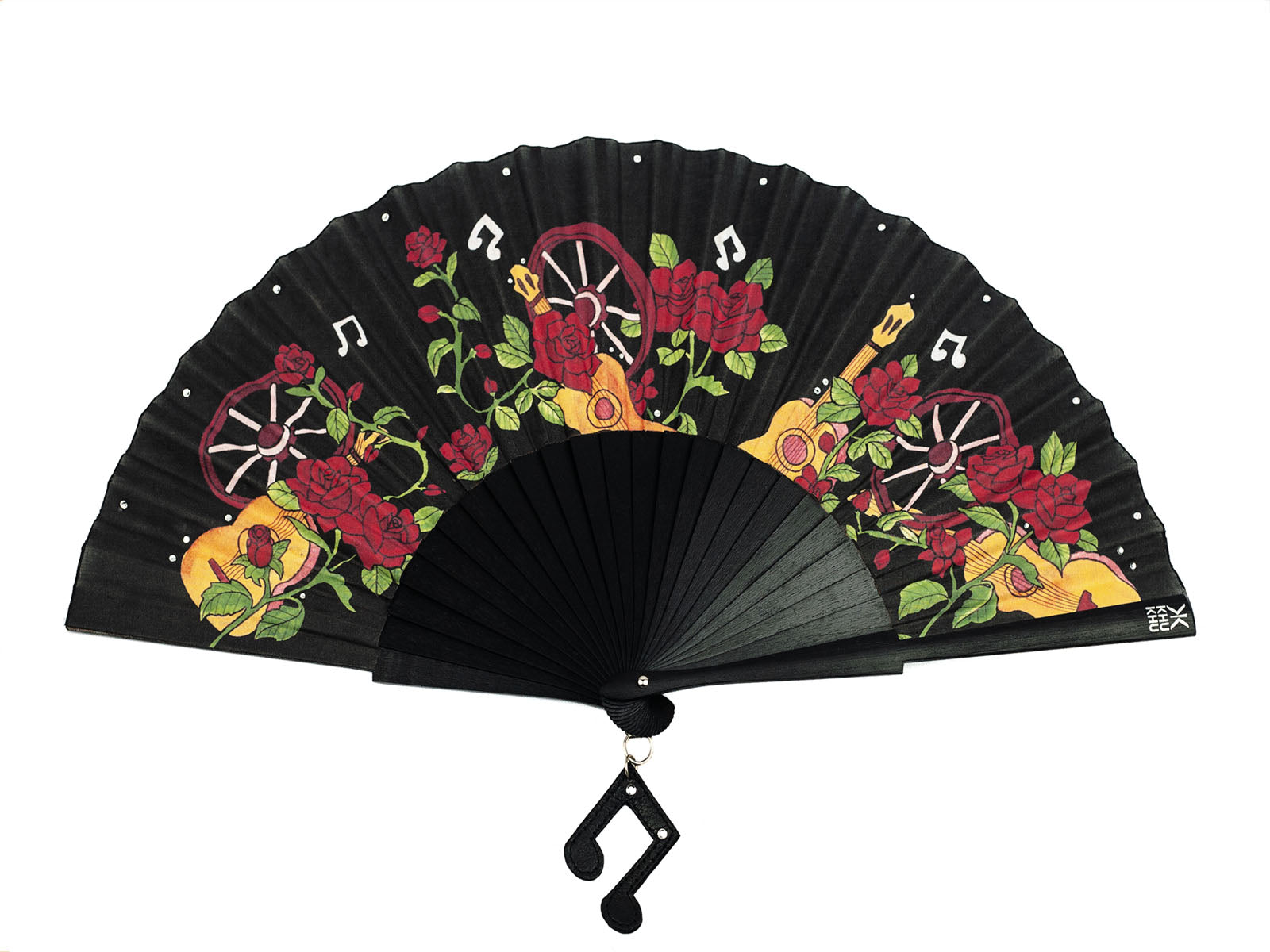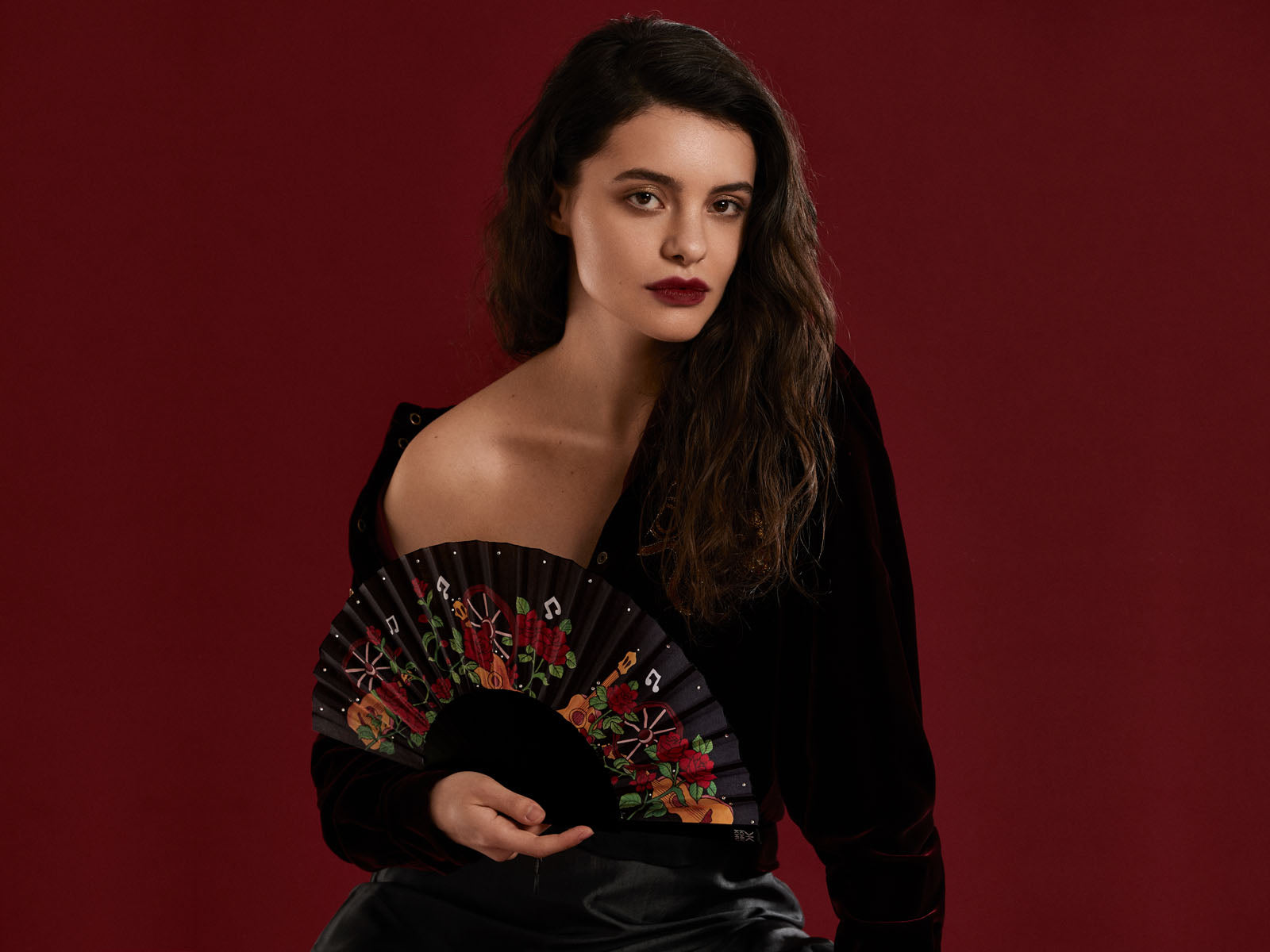 Hand-fan
Melody Maker Hand-fan
This is a special-edition, sparkling gem, hand-finished with Swarovski crystals and adorned with a custom- leather musical notes pendant. Perfect with frankly everything, but especially good for live music escapades, nights out under the crystal ball and Summer afternoons listening to Dolly. 

Product Details: 

Black Painted aea wooden sticks.
Embossed silver logo.
Black Painted fabric rim. 
Hand-finished with Swarovski crystals. 
Loop and custom-made black leather pendants.
Comes with bespoke bag and care label. 
Measures 23cm when closed and 46cm when open.