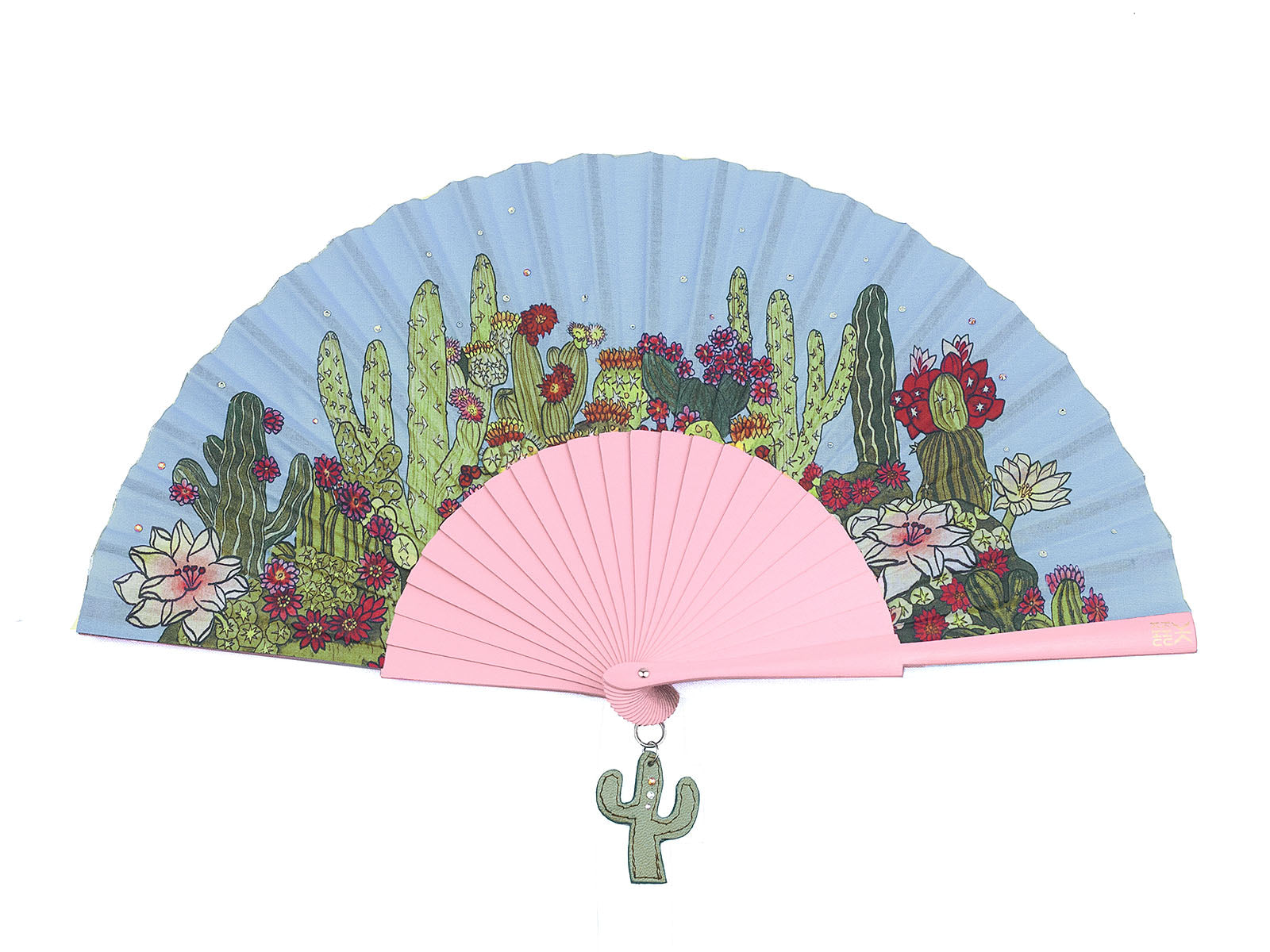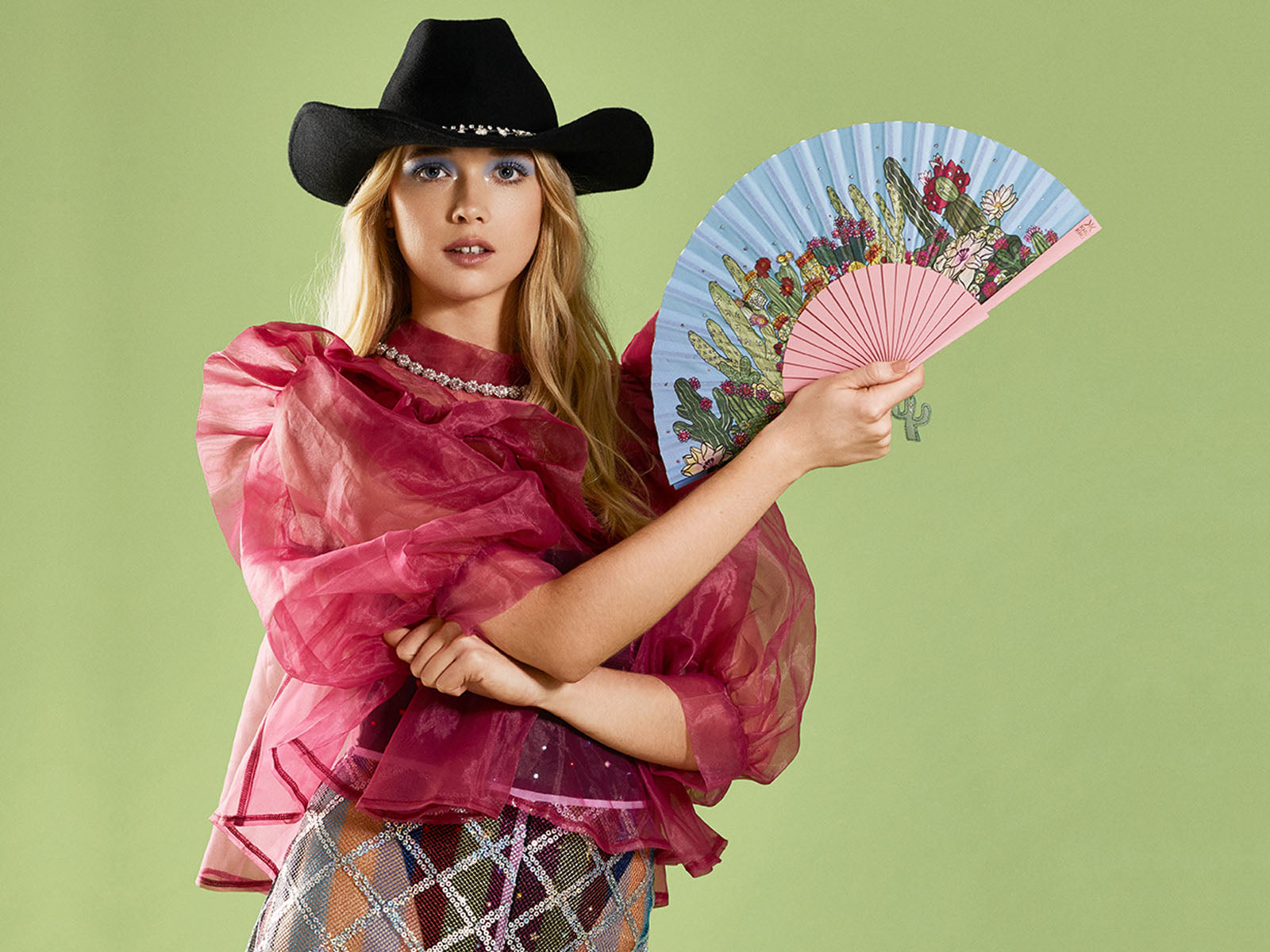 Hand-fan
Desert Sparkler Hand-fan
Take a trip to a glinting, twinkling desert with this limited edition, hand-finished fan with Swarovski crystals and custom-made leather cactus. Perfect with everything, but double points if used to cool yourself on a rock in the Mojave, with flowers in your hair and a Margarita in hand. 

Product Details: 
Original British Design.
Pink Painted aea wooden sticks.
Embossed silver logo.
Silver Painted fabric rim. 
Embossed silver logo.
Hand-finished with Swarovski crystals.
Loop and custom-made green leather cactus.
Comes with bespoke bag and care label. 
Measures 23cm closed and 46cm open.