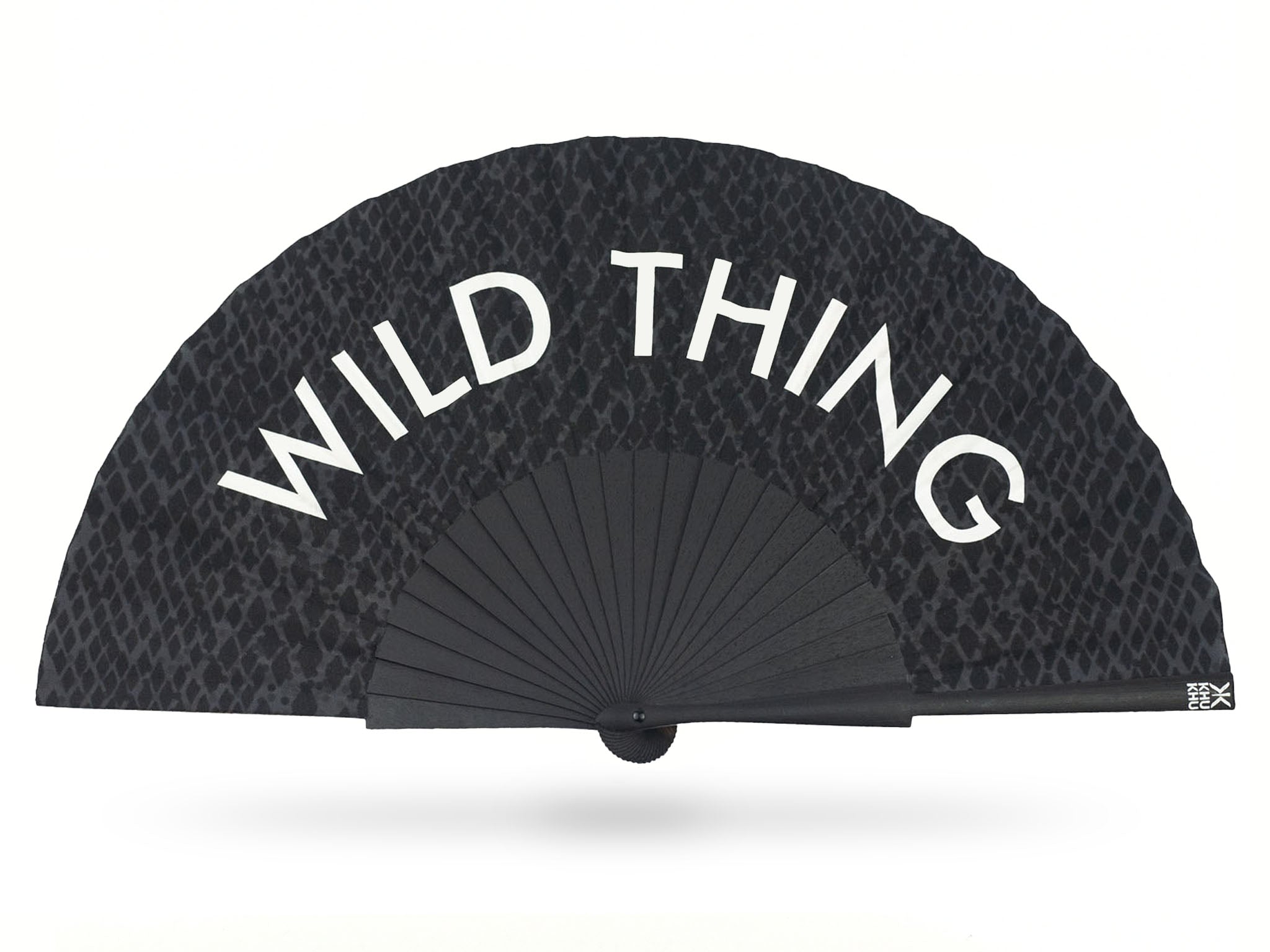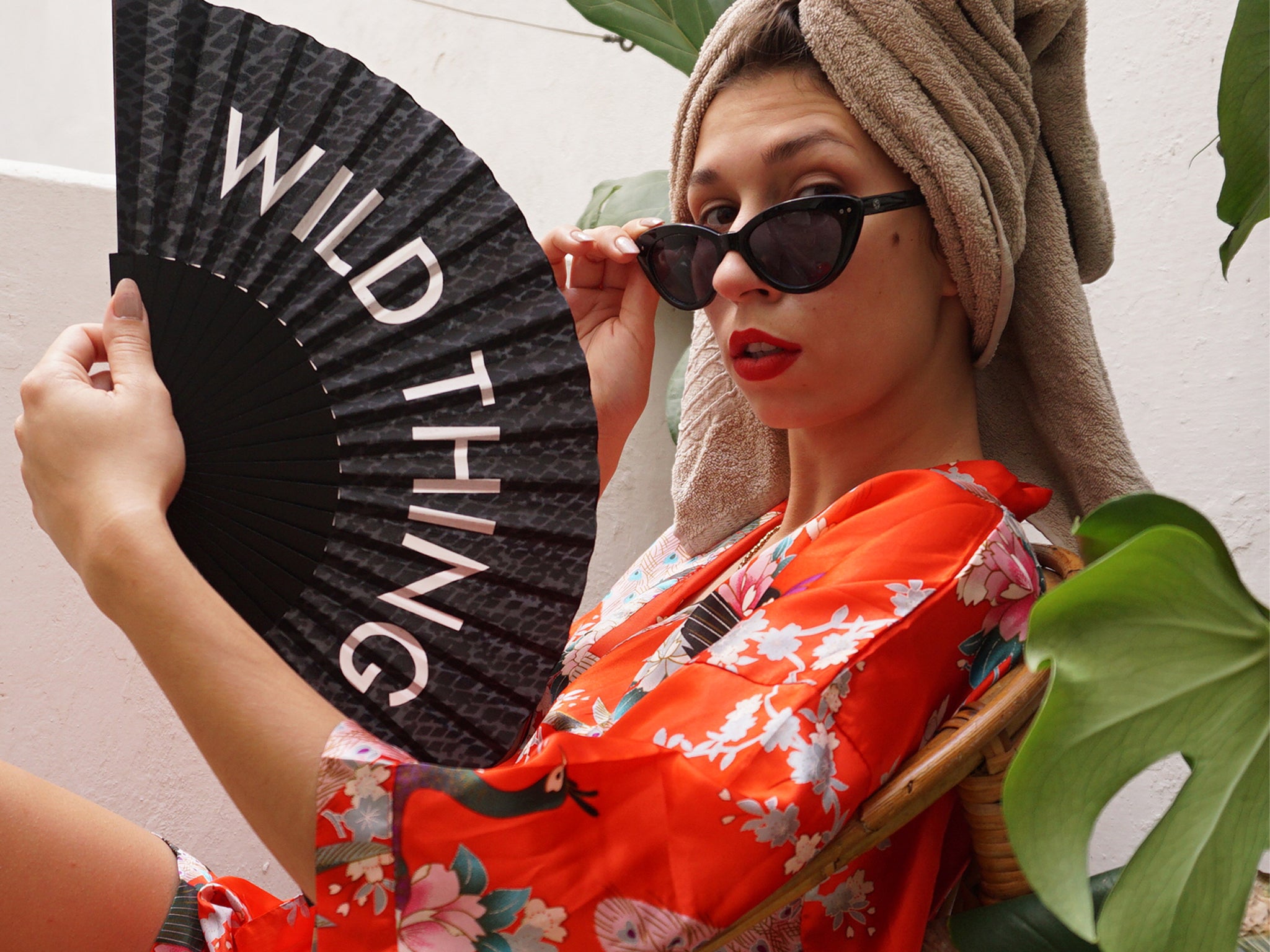 Hand-fan
Wild Thing Hand-fan
Wild thing,  we've found your fan! Slink around town with this snake-print statement fan for some sssssseriously good fun. 

 Product Details: 
Original British design.
100% Hand-Made in Spain. 
Black painted aea wooden sticks.
*New* cotton blend fabric which provides stronger, more long-lasting colours.
Black painted fabric rim and silver tone rivet.
Loop and hanging black leather snake pendant. 
Measures 23cm closed and 46cm open. 
 All fans come beautifully packaged with bespoke bag and care label.