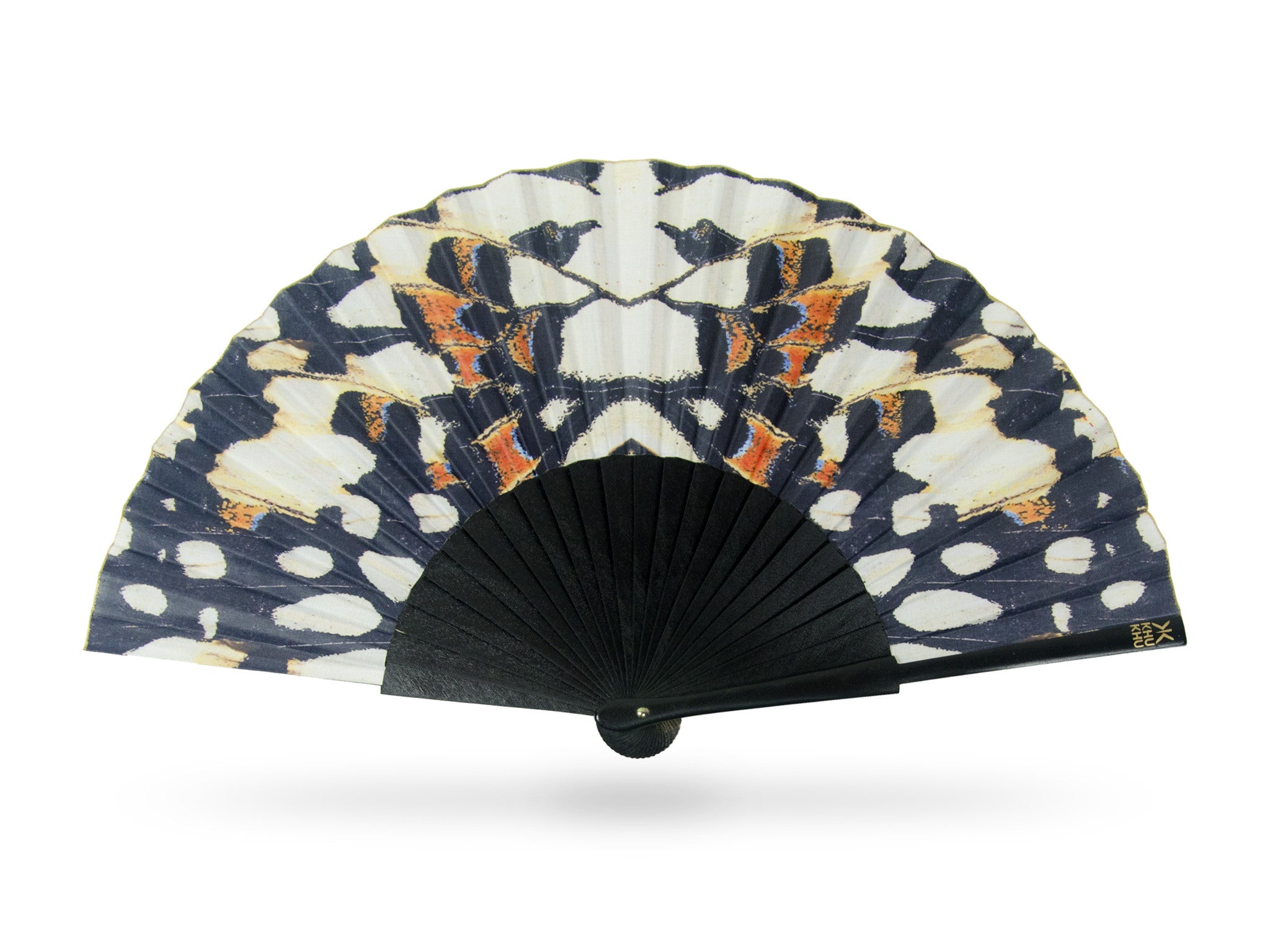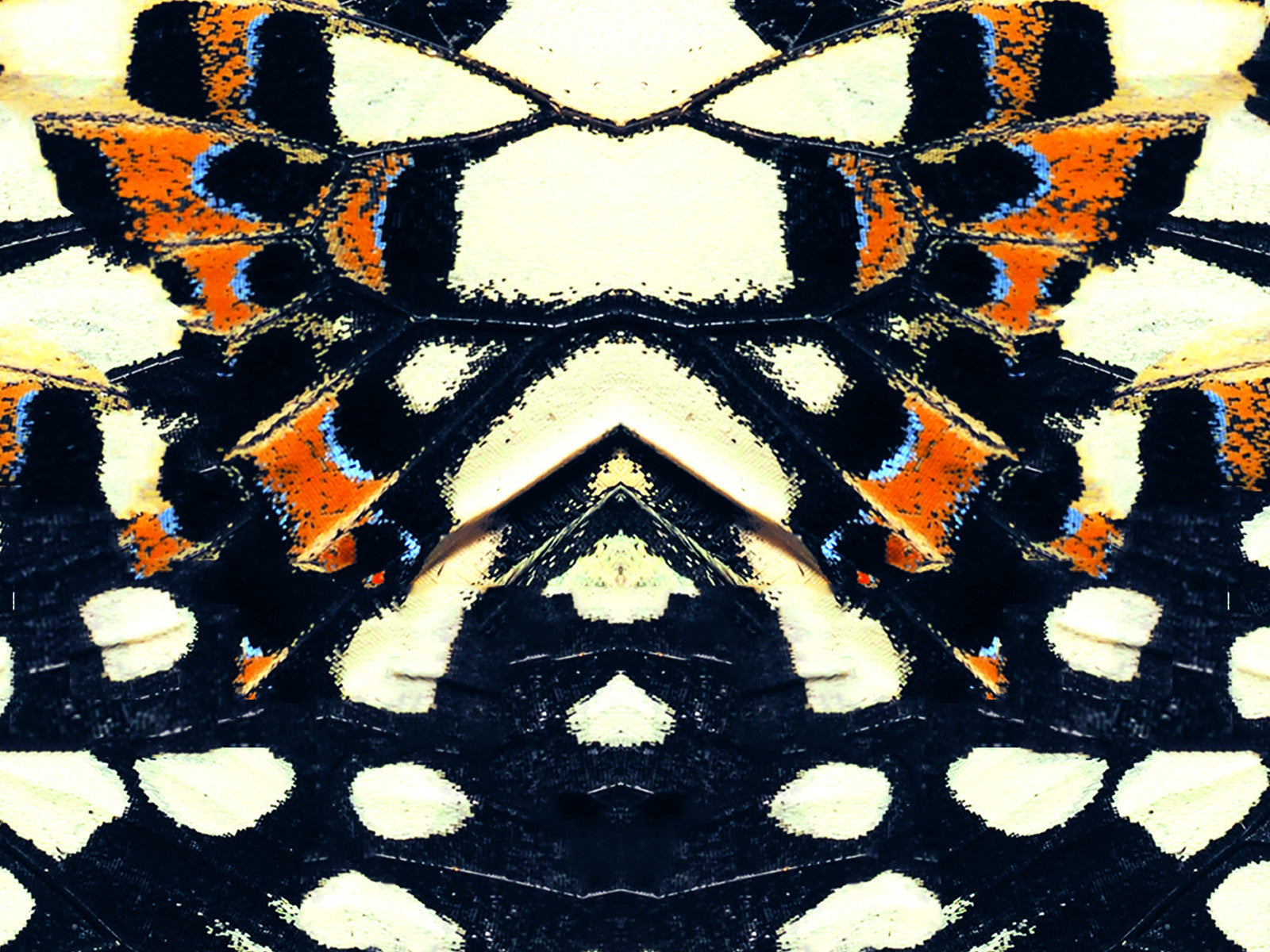 Hand-fan
Black Nymph Hand-fan
A beautiful black and off-white print with touches of burnt orange and sky blue. This fluttery friend will keep you perfectly accessorised and wonderfully cool at all times.

Product Details: 

Original British design.
100% Hand-Made in Spain. 
Black painted aea wooden sticks.
High-grade cotton fabric for a beautiful, natural feel. 

Gold painted fabric rim and gold tone rivet.
Embossed gold logo.
Measures 23cm closed and 46cm open.
All fans come beautifully packaged with bespoke bag and care label.