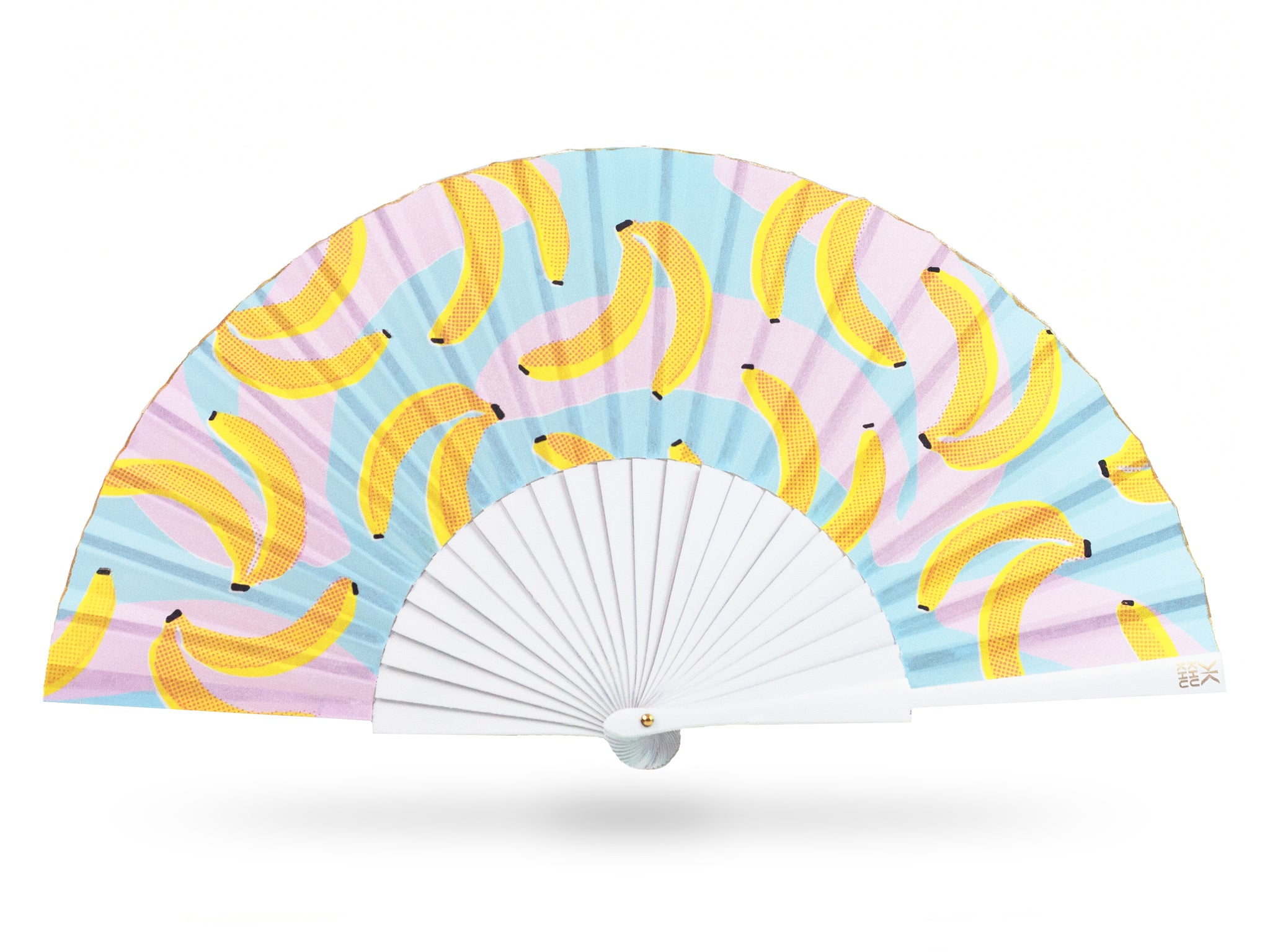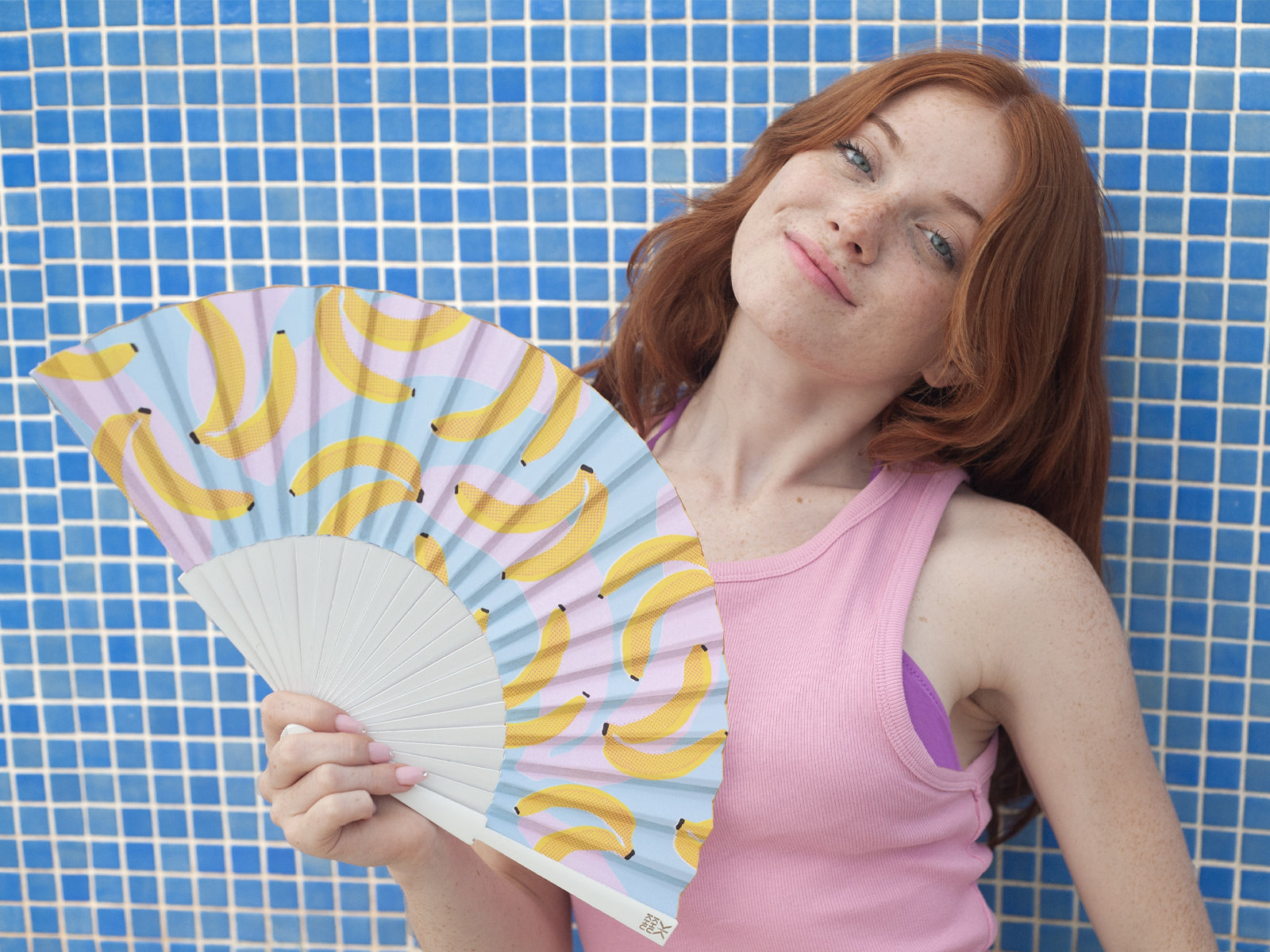 Hand-fan
Banana Boomerang Hand-fan
Cool down and monkey around with this blue skies refresher. What better companion to banana shake those hips with this Summer?
Product Details:
Original Khu Khu design
100% hand-made in Spain
AEA stamped, painted white sipo wood sticks
Premium microfibre fabric for vibrant colours
Embossed gold logo
Measures 23cm closed and 46cm open
All fans come with cotton bag and care label


**Fun Fact** A 'boomerang' in bar talk is a drink sent, usually via a trustworthy customer from a bartender at one bar to a bartender at another. It's an industry insider's nod to a favourite bar or beloved bartender, a way to say thank you and hi,"
Which cocktail would you send to who, and why?