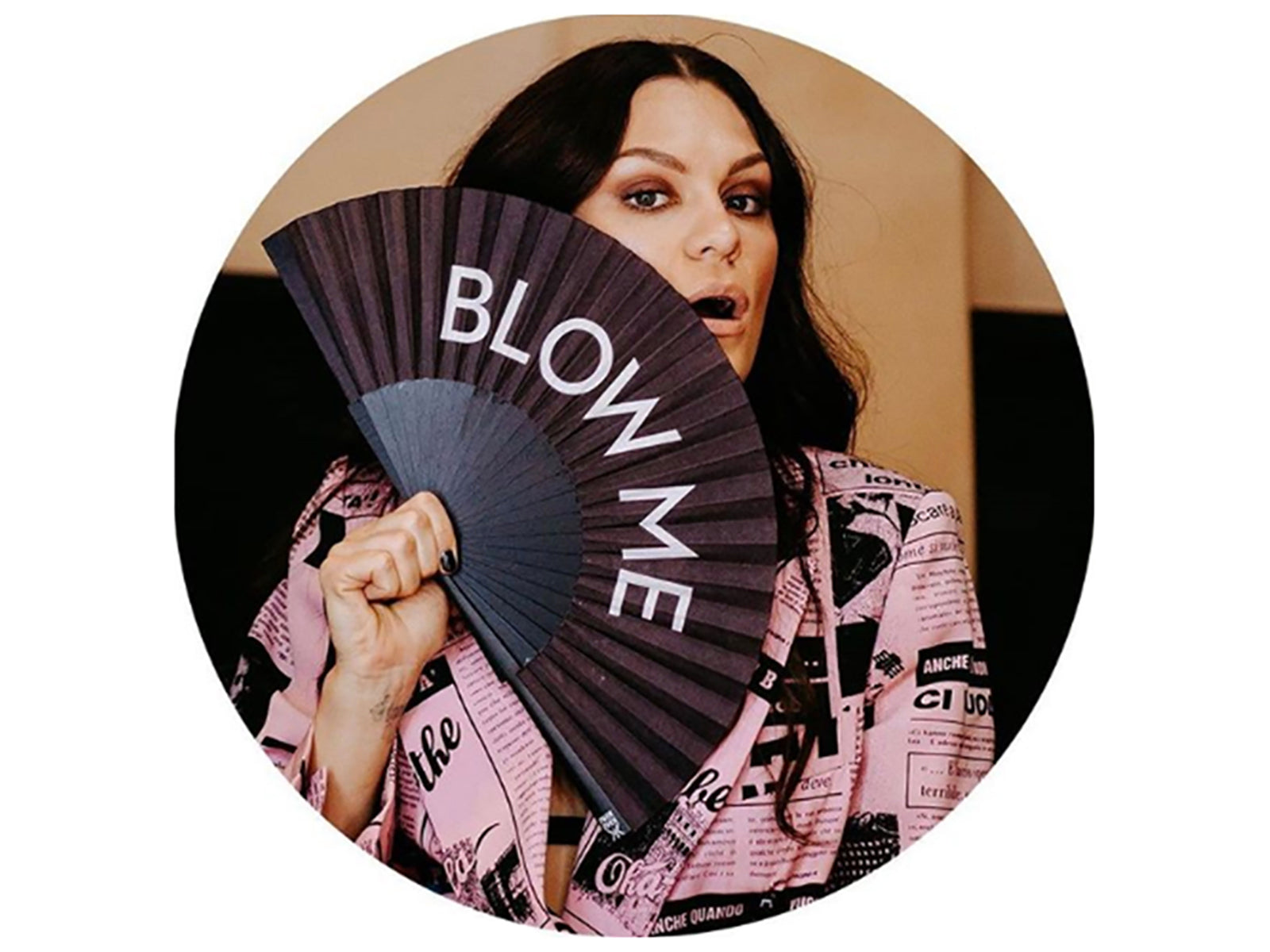 Hand-fan
Blow Me Hand-fan
**BACK IN STOCK**

The perfect, cheeky statement accessory to keep you cool throughout the year. 

 Product Details: 
Original British design. 
100% Hand-Made in Spain. 
Black painted aea wooden sticks.
*New* 100% cotton fabric with hand screen-printed lettering for sharp, long-lasting colours.
Black painted fabric rim.
Embossed white logo.
Measures 23cm closed and 46cm open. 
All fans come beautifully packaged with bespoke bag and care label.