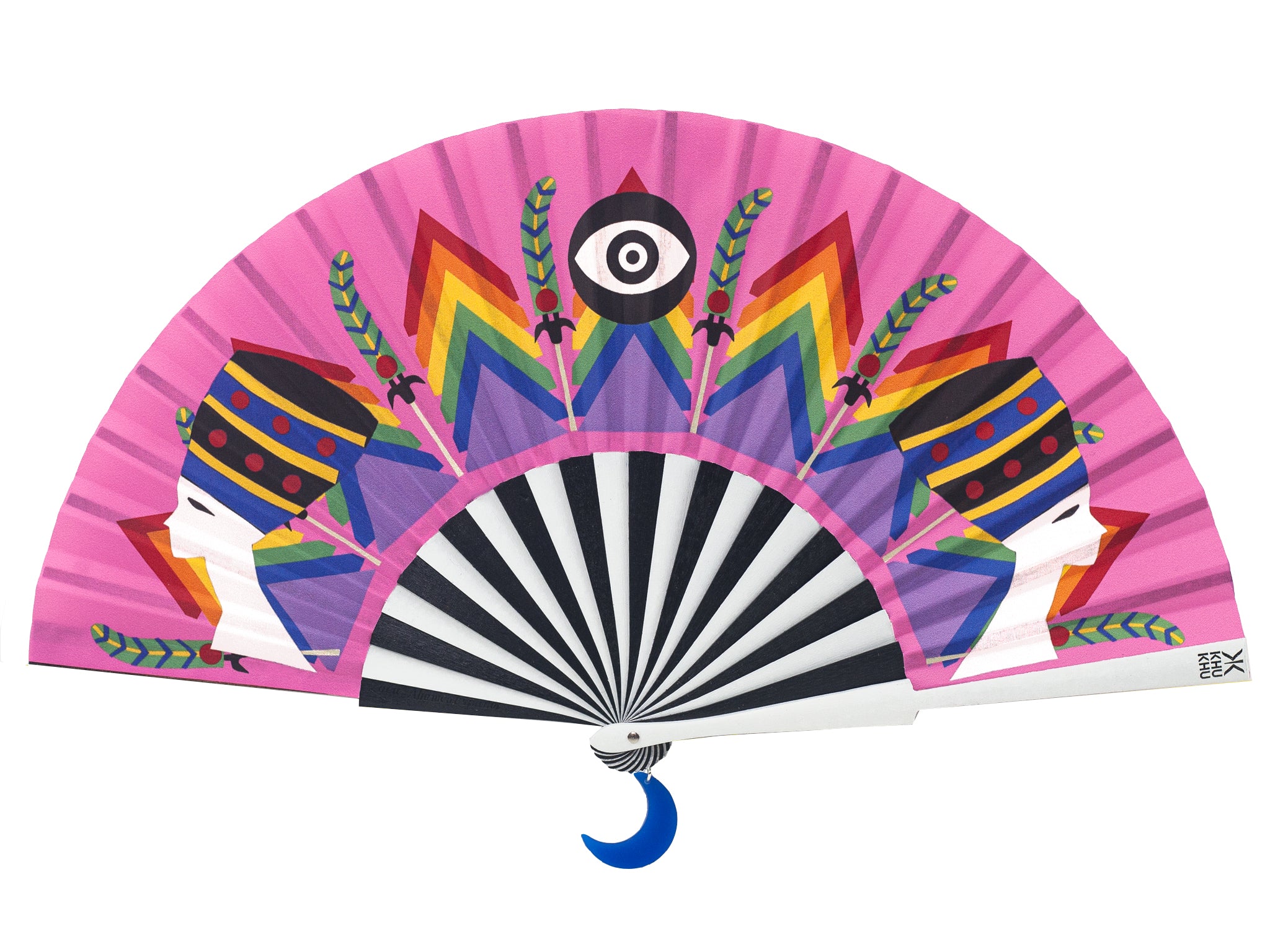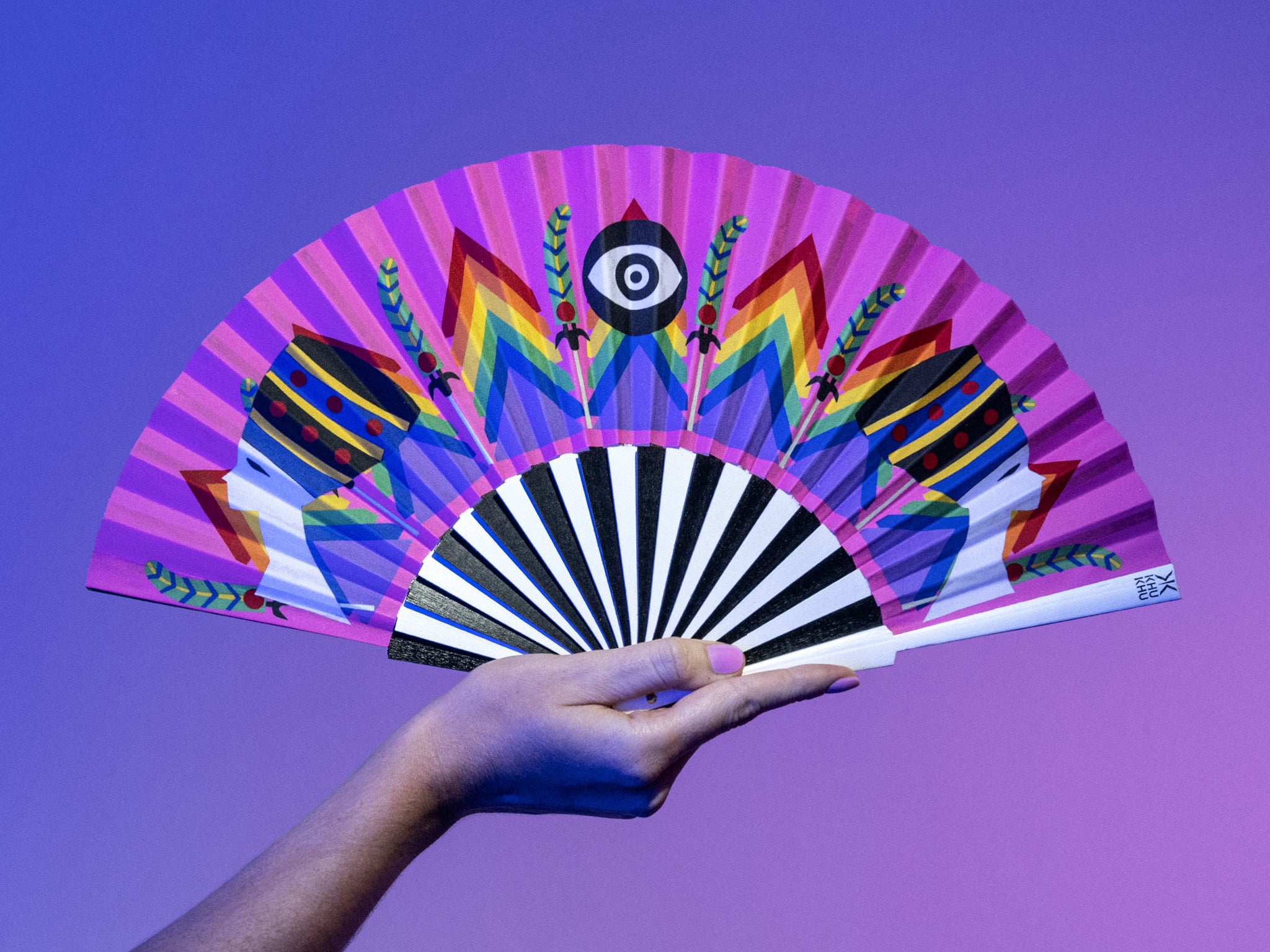 Hand-fan
Nefertiti Sky Hand-fan
Introducing the NEFERTITI-SKY hand-fan from the new and exclusive  BREATH OF LIFE collection, a collaboration with multidisciplinary artist Francisca Oyhanarte.

Depicting the Ancient Egyptian world in Francisca's bold and modern signature style, this fabulous print perfectly demonstrates her passion for colour, mythology and symbolism.  With its contrasted sticks and rainbow peaks, Khu (Khu) feathers and Queen Nerfertiti herself, this fan exemplifies joy and female beauty, a consecrated magic shield to protect and energise all who use it.

THE KHU
The Khu was a part of the soul or spirit which left the body after deathThe KHU feather symbolised protection and breath of life.

NEFERTITI

Her name means "The Beautiful Woman has Come". She was the queen
of Egypt and symbolizes feminine beauty.

MOON
To the Egyptians she was a symbol of rejuvenation, cyclical renewal,
fertility, and growth.
Product Details:  
ORIGINAL FRANCISCA OYHANARTE DESIGN

100% HAND-MADE IN SPAIN

AEA stamped, painted black and white sipo wood sticks.

Premium microfibre fabric for vibrant colours.

Hanging blue moon acrylic pendant.

Embossed black logo.

Measures 23cm closed and 46cm open.

All fans come with cotton bag, care label and signed and numbered limited edition postcard. 1 of 50.