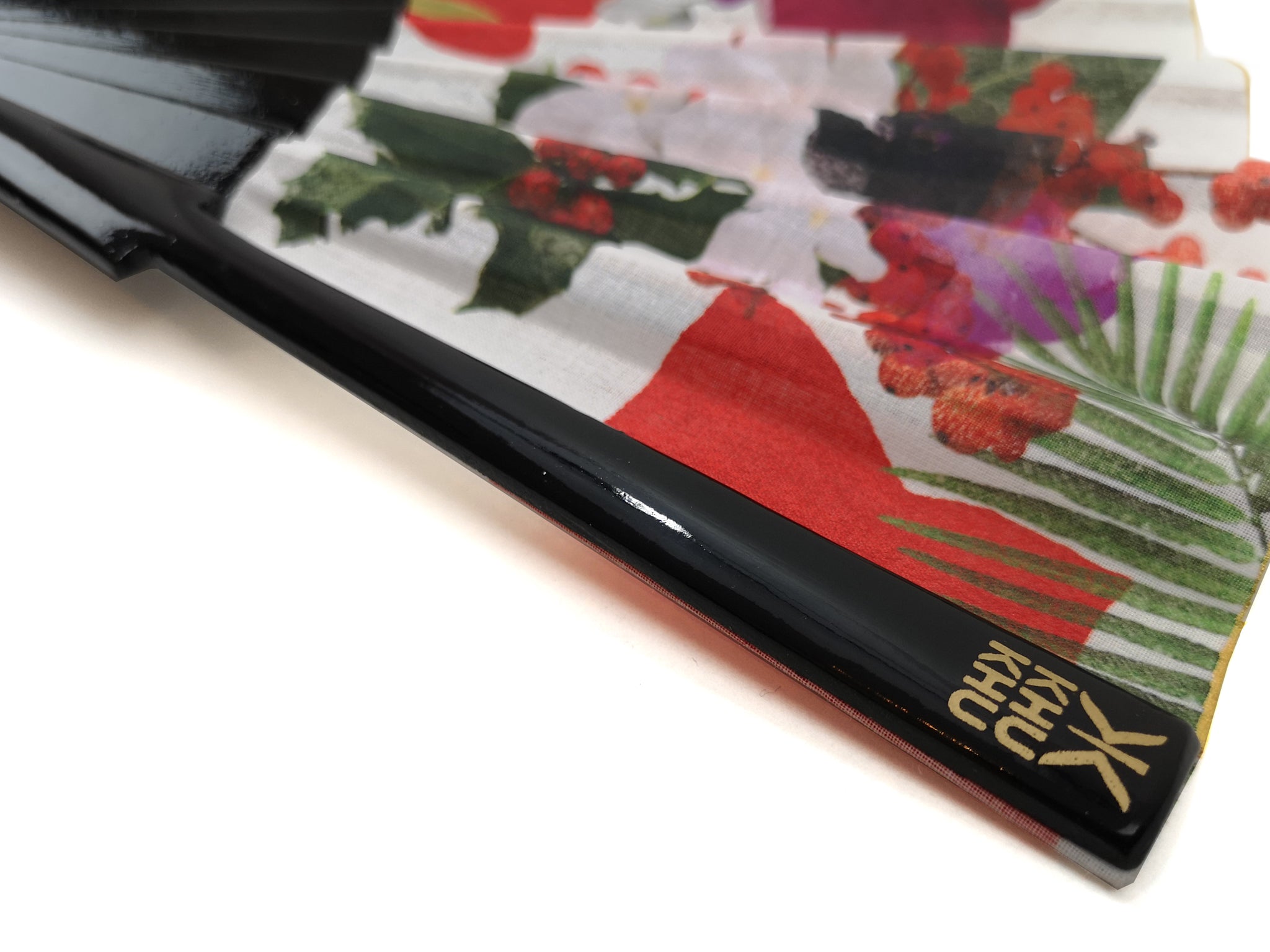 Hand-fan
Winter Hand-fan
Welcome to the season of dramatic contrasts! From windy walks to fireside bliss; slippers to black tie parties, winter means variety of the best kind. And while your fan might not be an essential outside, keep cool in style at this season's plethora of parties, social events and cultural treats. Wear with this season's abundance of bright red, luxe leather or your favourite little black dress.

Product Details: 
Original Khu Khu design.
100% Hand-Made in Spain. 
Locally sourced, black lacquered beech, aea wooden sticks.
High-grade cotton fabric for a beautiful, natural feel. 
Gold painted fabric rim and gold tone rivet.
Embossed gold logo.
Measures 23cm closed and 46cm open.
All fans come beautifully packaged with bespoke bag and care label and special WINTER tag illustrating the meaning of each of the carefully chosen flowers in this fan's bouquet.