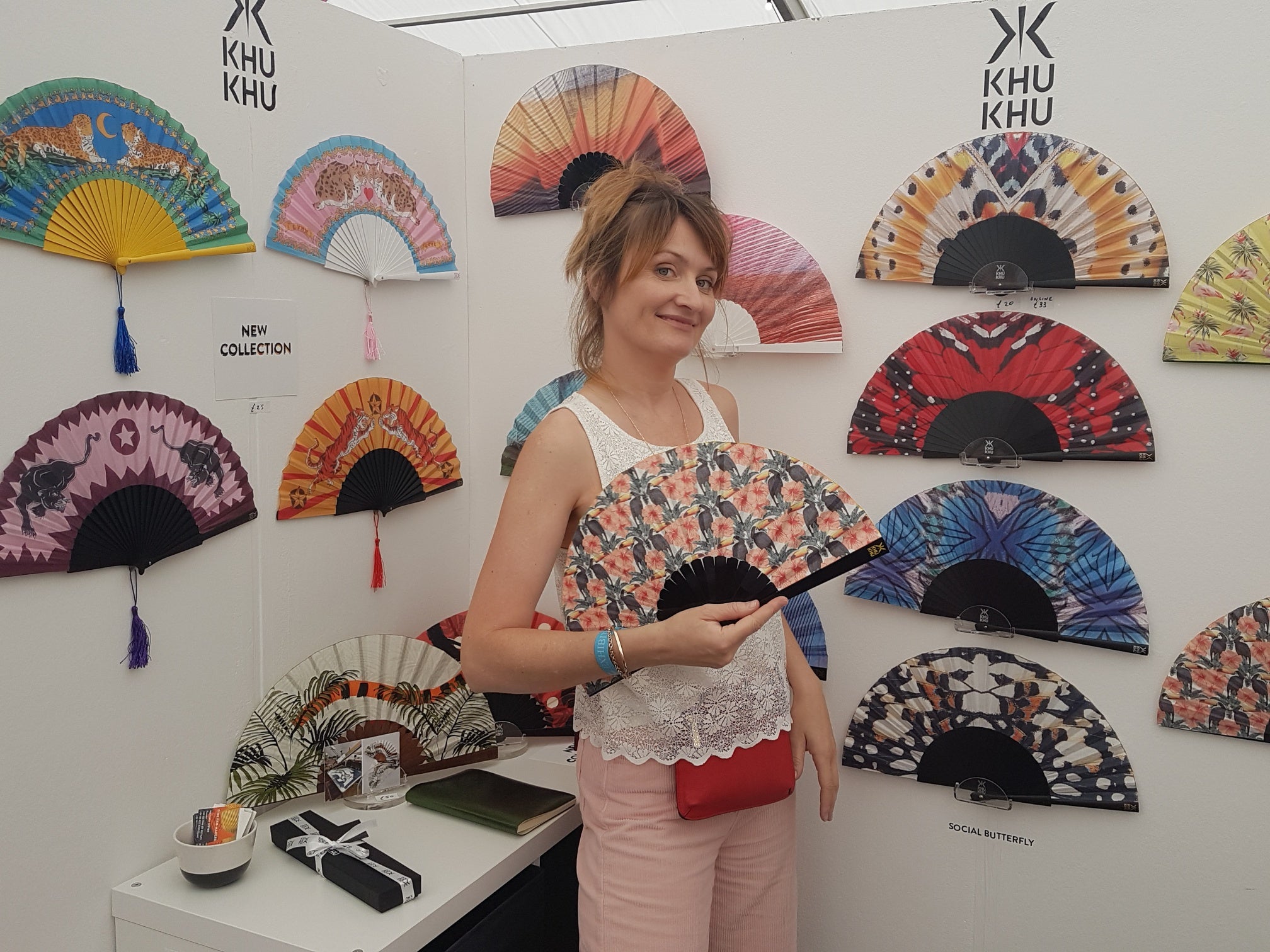 A quick recap on the Handmade Fair. 
Firstly, amazing weather! The grounds of Bowood House in Wiltshire literally glistened in the sun making for the perfect setting.
Secondly, wonderful talks and workshops. Guests could make the most of a host of  workshops including water colour classes from the fabulous Harriet De Winton of the de Winton Paper Co (who became the proud owner of a premium INDIAN TIGER fan later in the day) and talks from the likes of Kaffe Fasset and Liz Earle who I had the chance to meet at my stand; amazing! What an inspiration! 
The marketplace marquee was filled with designer makers travelling from across the UK to show their talents - all my neighbours were amazing from Heather Norman military opposite, super original colour block lamps and other homeware and accessories from Prior Made, kids craft kits from Squiggle Dot and Squeeze, plus stunning silver jewellery with a story from The Silver Shed  - all just on my immediate aisle. A makers sisterhood. Perfect. 
Overall, bar a wifi hiccup or two, I would highly recommend the fair to both makers and visitors. If only you could reserve that weather!