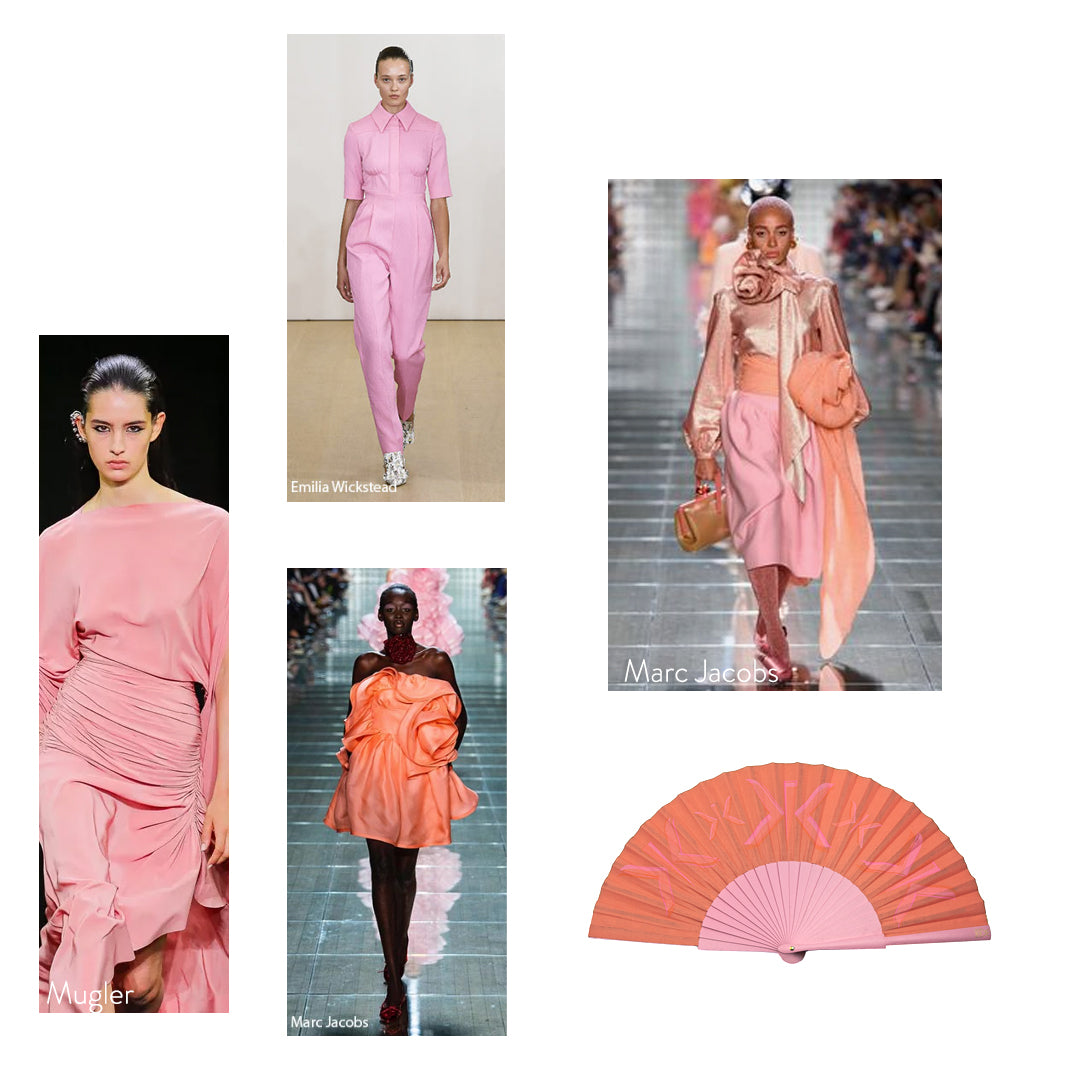 You might have noticed that the Khu Khu S/S19 Collection is having a bit of a love in with PASTELS. There is no doubt that soft hues and pretty pale tones have been having a resurgence recently, and I'm a fan! I love a one colour pastel outfit from head to toe for a soft and elegant look,  but they also look great when accentuated with pretty accessories such as bows and frills, or when contrasted with a sharper colour or a strong line of tailoring. The catwalk this season saw a host of all of the above combinations, from Marc Jacobs with his flamboyant bows and extravagant curves to Matthew Adams Dolan and a host of other designers who went for tailored shorts and jackets.. We've picked out a few of our favourites here - and couldn't help but notice how LOVELY the new STAMP COLLECTION fans look alongside them. Yes (pastels) please! 
So a little about this year's Spring/Summer Collection.  
Inspired by the stamps and seals used in traditional communications, this collection uses layered screen-prints in a sumptuous selection of exclusive pantone shades. The subtle changes of hue and positioning of the KHU emblem (which signifies breath of life and protection after the ancient Egyptian fan) gives the impression it is softly fluttering, like a butterfly in the breeze. And because this is a surface print, they look really fabulous when the light shines on or through them. 
We will be bringing you more ideas on where and how to wear your fan throughout the Summer, but to start, here's a little taster with something for a day at the beach, a wedding, a weekend lunch and a working Wednesday. The combinations are endless and as always we would love to hear from you. What do your Khu Khu outfits look like? Send us your images via email at info@khukhu.com or via our instagram page where we are continually sharing offers and fan love to the world. 
PEACE AND PASTELS TO ALL. 
XX