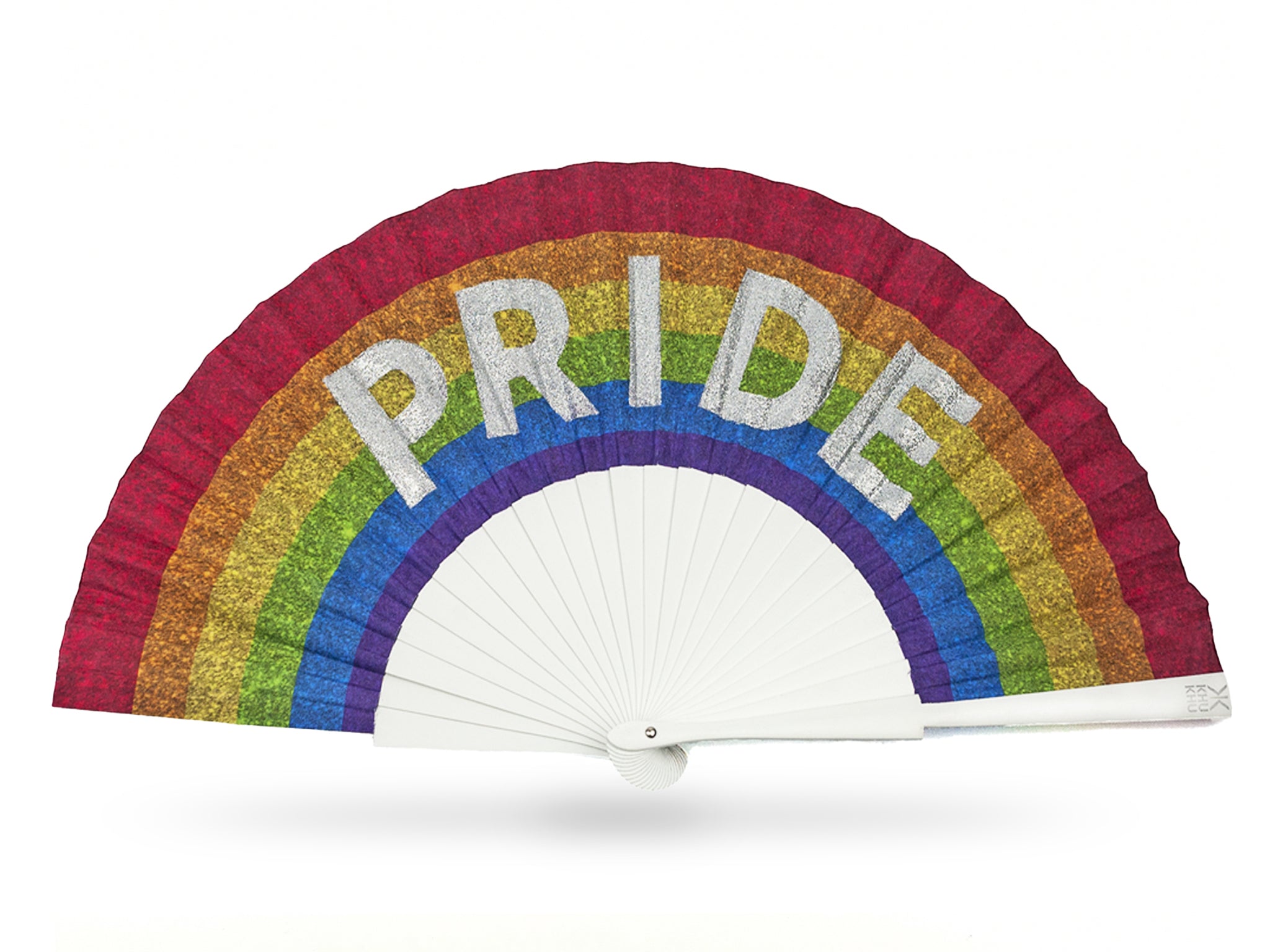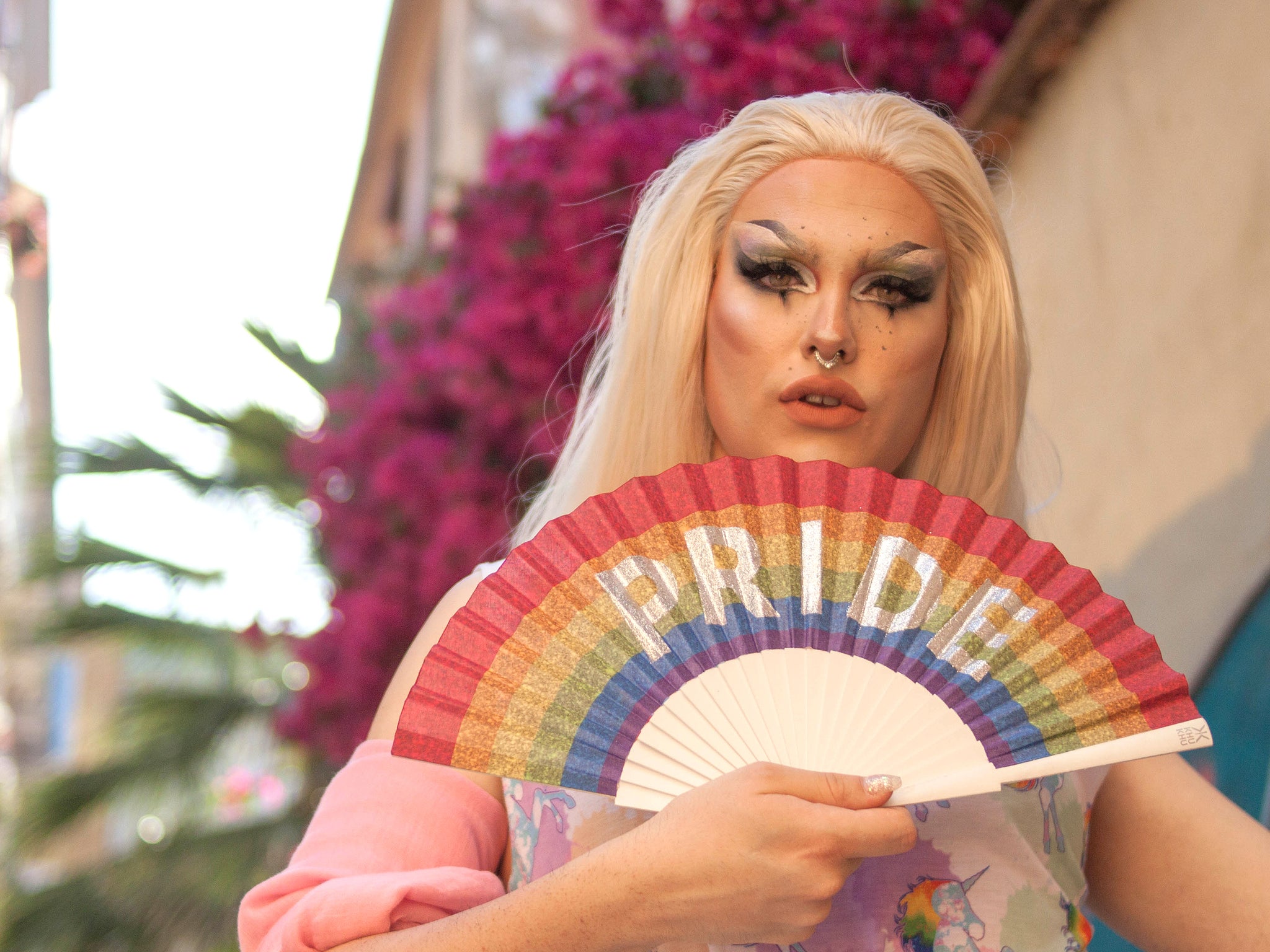 Hand-fan
Pride Sparkler Hand-fan
 Say it proud, say it with sparkle with a truly glittery Khu Khu fan!
These fans have the PRIDE area hand-painted with SUPER GLITTER in a technique that will keep your fans sparkly long after the parade. They look amazing under the sunshine or catching the lights of the dance-floor. Special!
NOW BETTER THAN EVER. NEW AND IMPROVED FABRIC. 
SUPER BRIGHT FOR EXTRA POW!
Product Details: 

Original British design.
100% Hand-Made in Spain. 
White painted aea wooden sticks.
*New* cotton blend fabric which provides stronger, more long-lasting colours.
Red painted fabric rim and silver-tone rivet.
Embossed silver logo.
Measures 23cm closed and 46cm open. 
All fans come beautifully packaged with bespoke bag and care label.