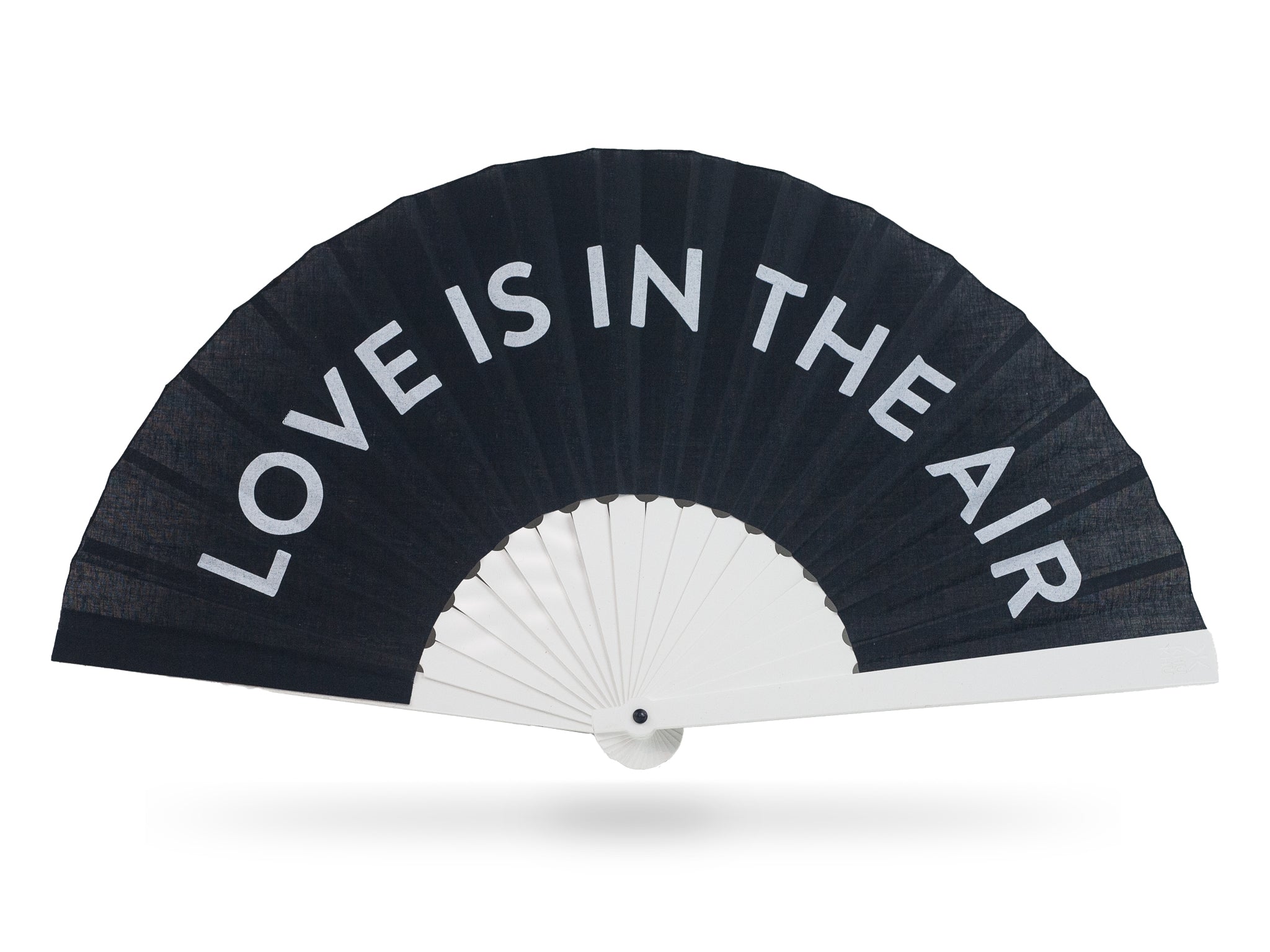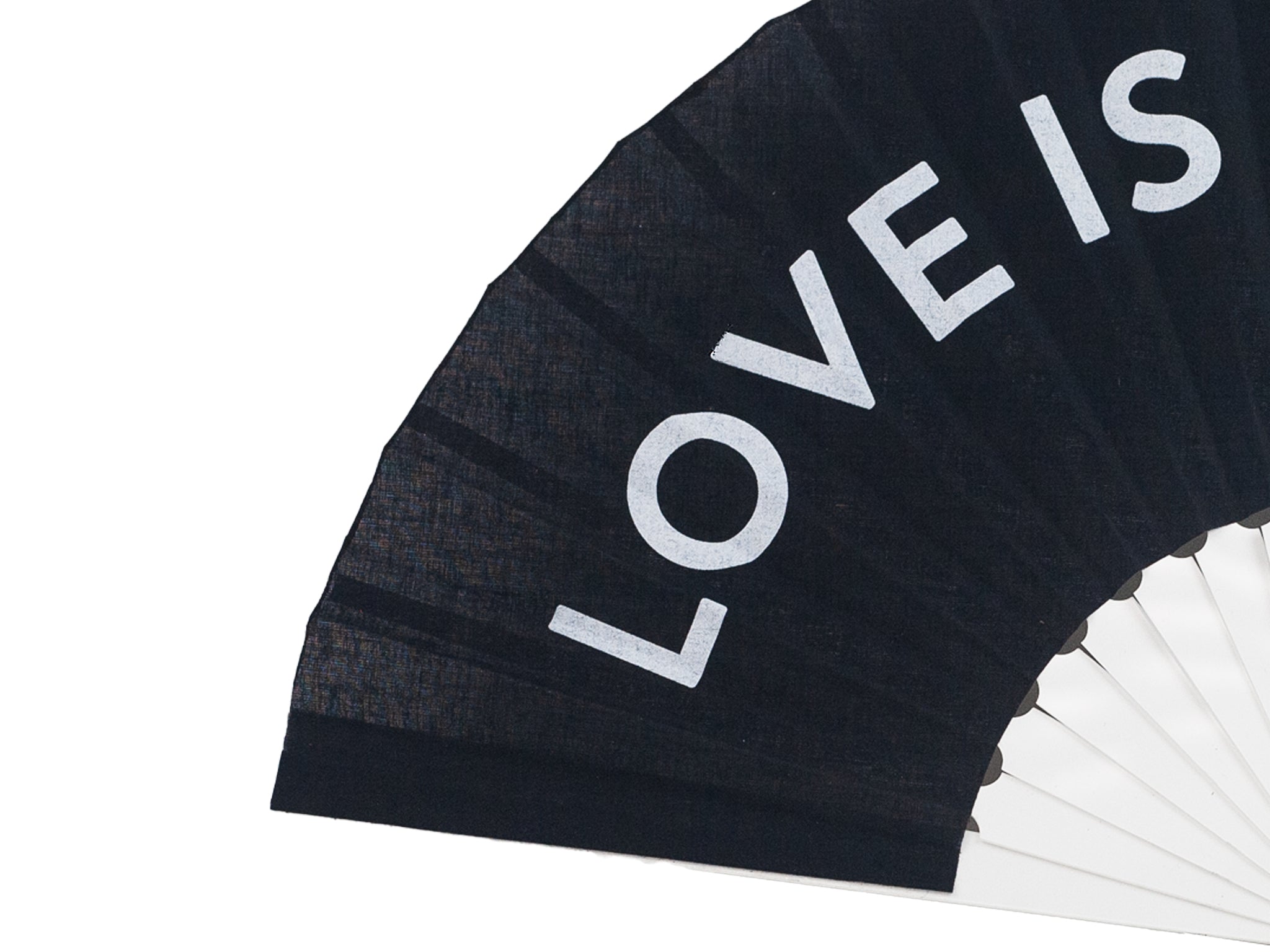 Hand-fan
Love is in the Air Hand-fan
Love is in the air

…everywhere you look around! This limited edition hand-fan is sure to spread love wherever it goes. With its Khu Khu design black and white Swiss acrylic sticks, hand-screen printed cotton and unique detailing, these are super exclusive fans made for a lovely lucky few.

Product Details: 

Original British design. 
100% Hand-Made in Spain. 
Khu Khu design Swiss Acrylic sticks in contrasting black and white with black rivet.
Hand screen-printed high grade cotton fabric. 

Black painted fabric rim. 
Measures 23cm closed and 46cm open. 
 All fans come beautifully packaged with bespoke bag and care label.