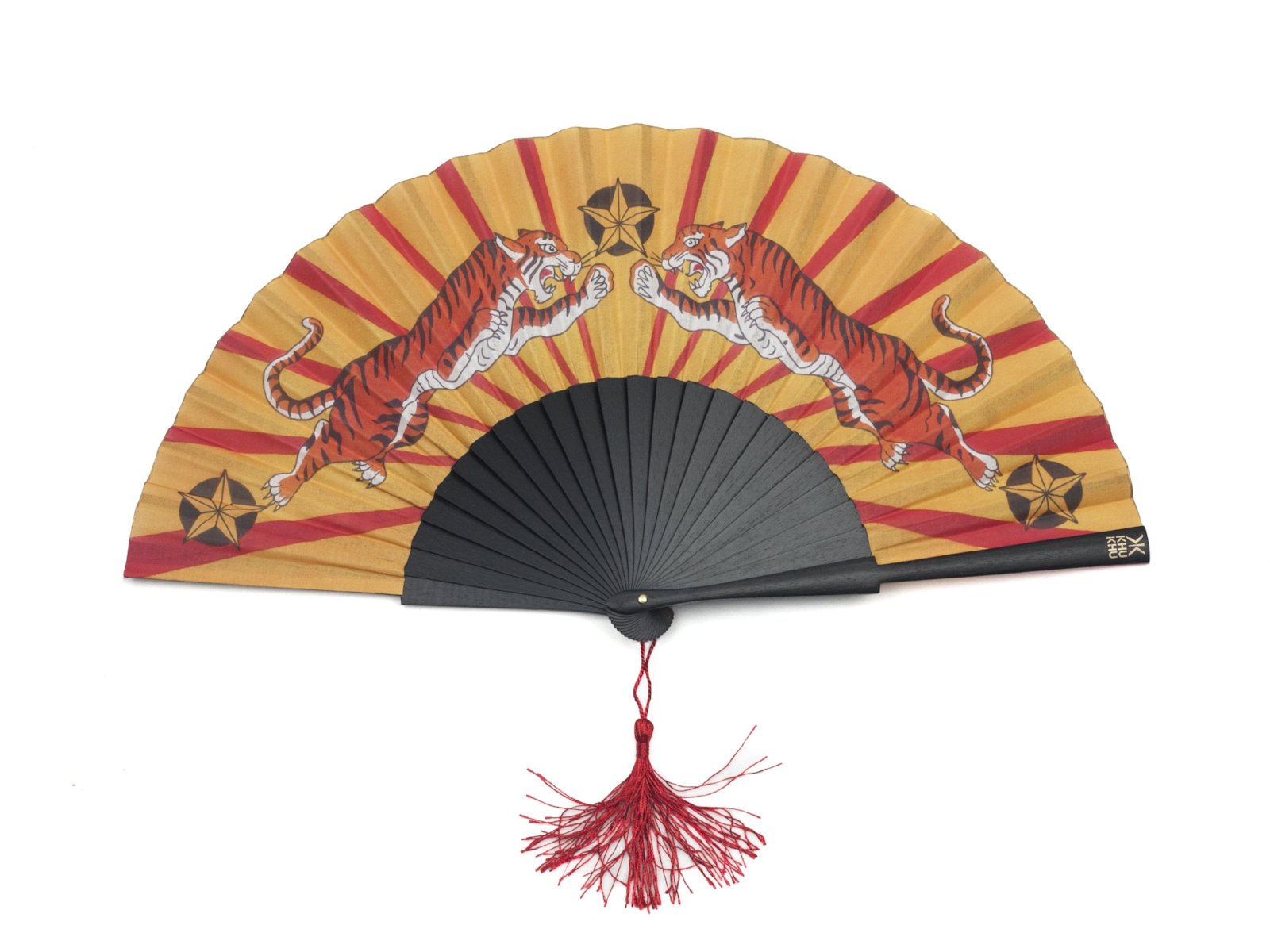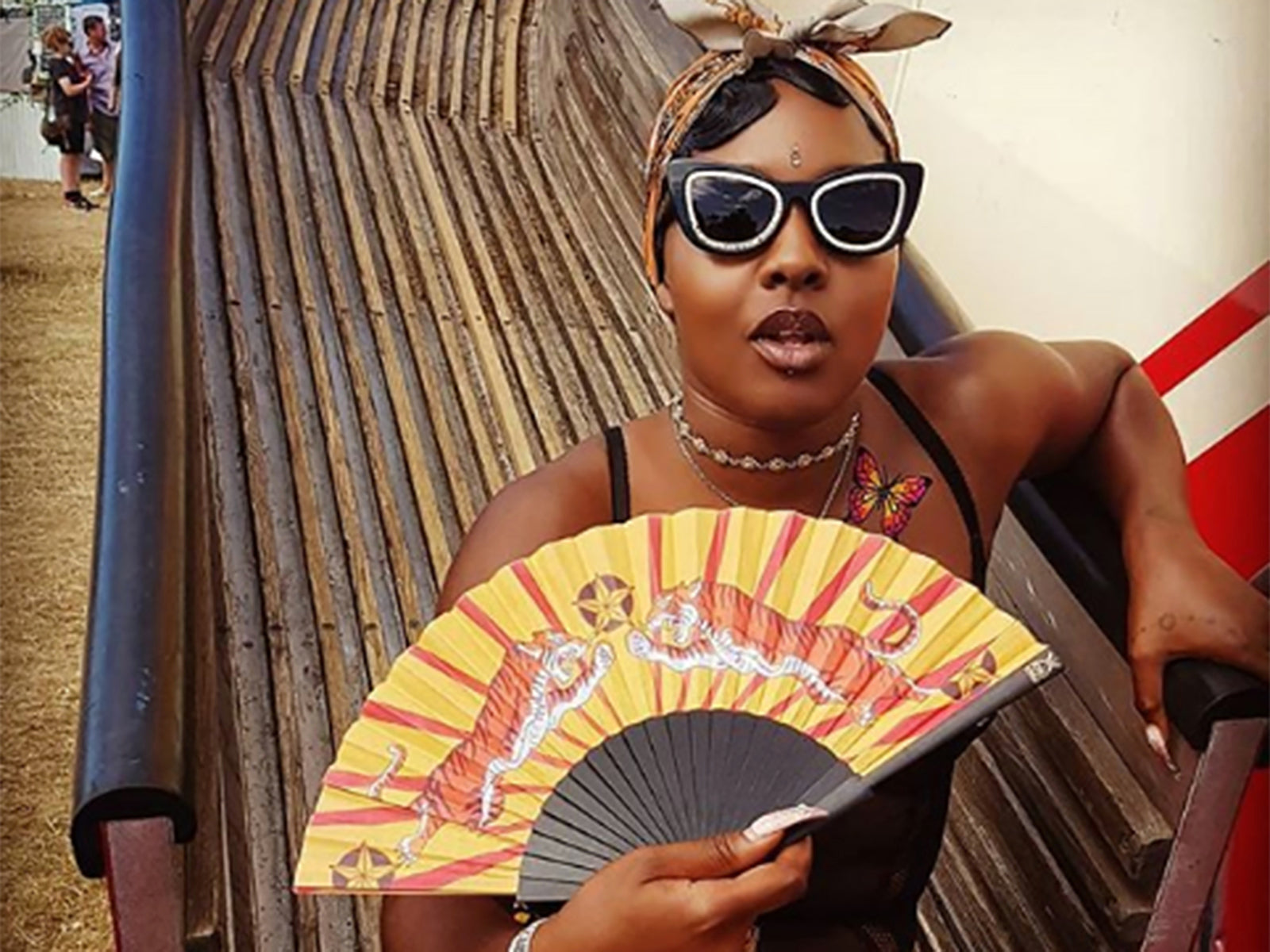 Hand-fan
Tiger Tiger Hand-fan
Stay cool and feel fierce with this TIGER TIGER hand-fan.  

Product Details: 
Original British design.
100% Hand-Made in Spain. 
Black painted aea wooden sticks.
High Grade cotton fabric. 
Gold painted fabric rim and gold tone rivet.
Embossed gold logo.
Loop and red silk tassel. 
Measures 23cm closed and 46cm open. 
 All fans come beautifully packaged with bespoke bag and care label.