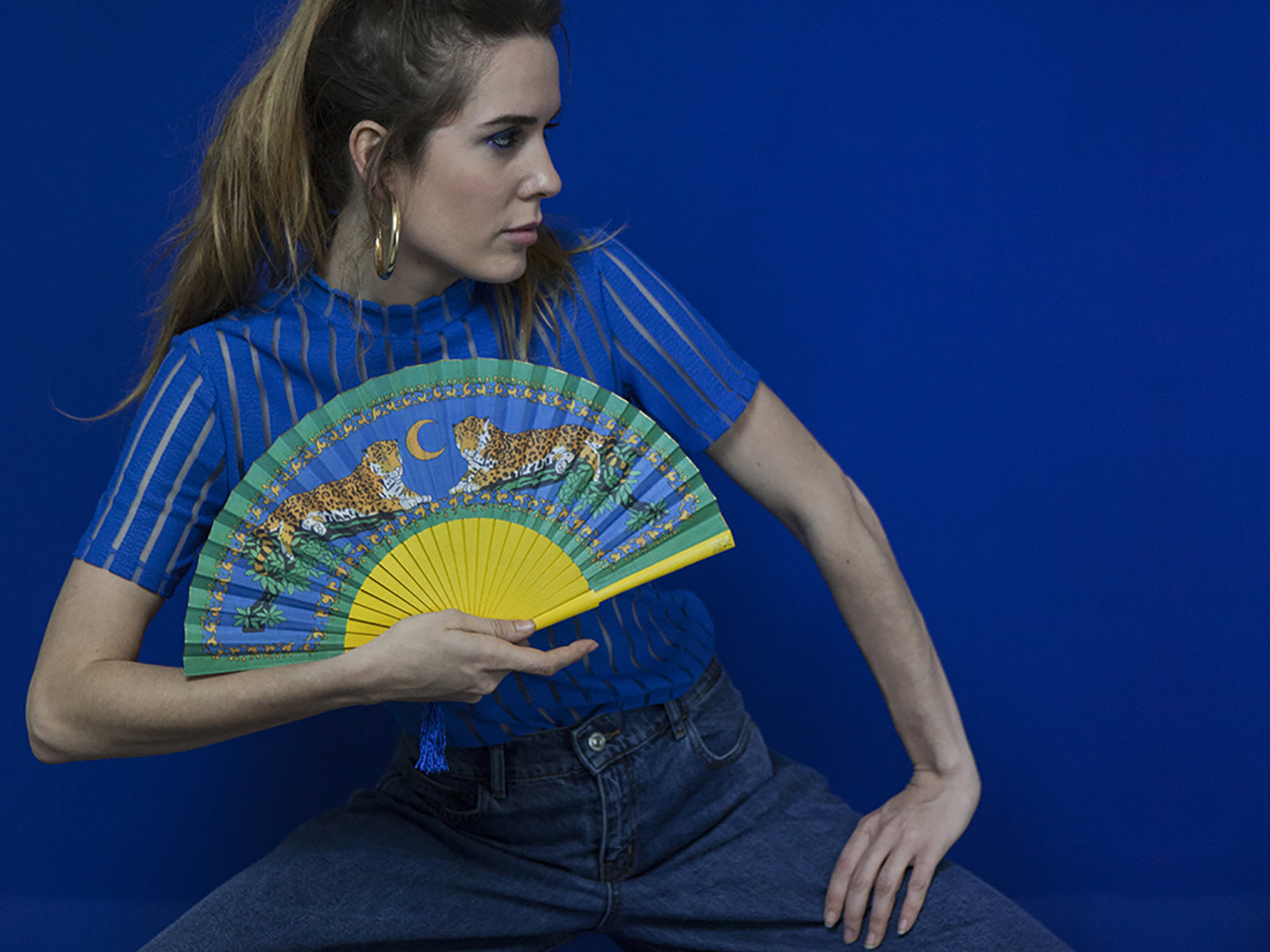 Hand-fan
Lazy Leopards Hand-fan
BACK IN STOCK

This LAZY LEOPARD hand-fan is the ultimate in cool kitsch with its vintage Indian feel, pop colours, intricate detailing and sparkly feminine tassel. Perfect to wear with azure blue and golden yellow; laid back and fierce, all in one. 

Product Details: 
Original British Design.
Yellow painted aea wooden sticks.
*New* cotton blend fabric which provides stronger, more long-lasting colours.
Embossed gold logo.
Gold- Painted fabric rim and gold tone rivet.
Loop and blue tassel.
Comes with bespoke bag and care label. 
Measures 23cm closed and 46cm open.