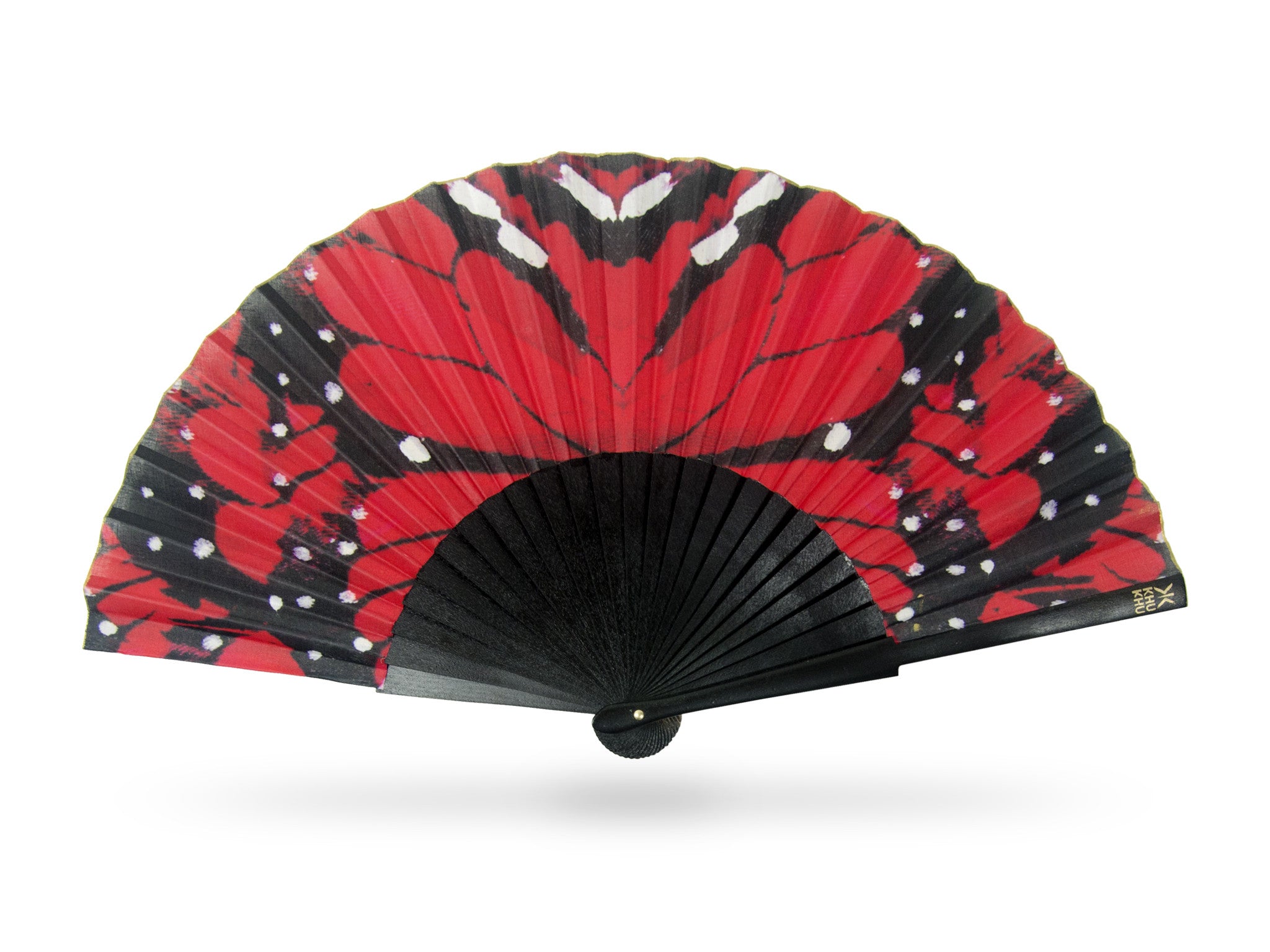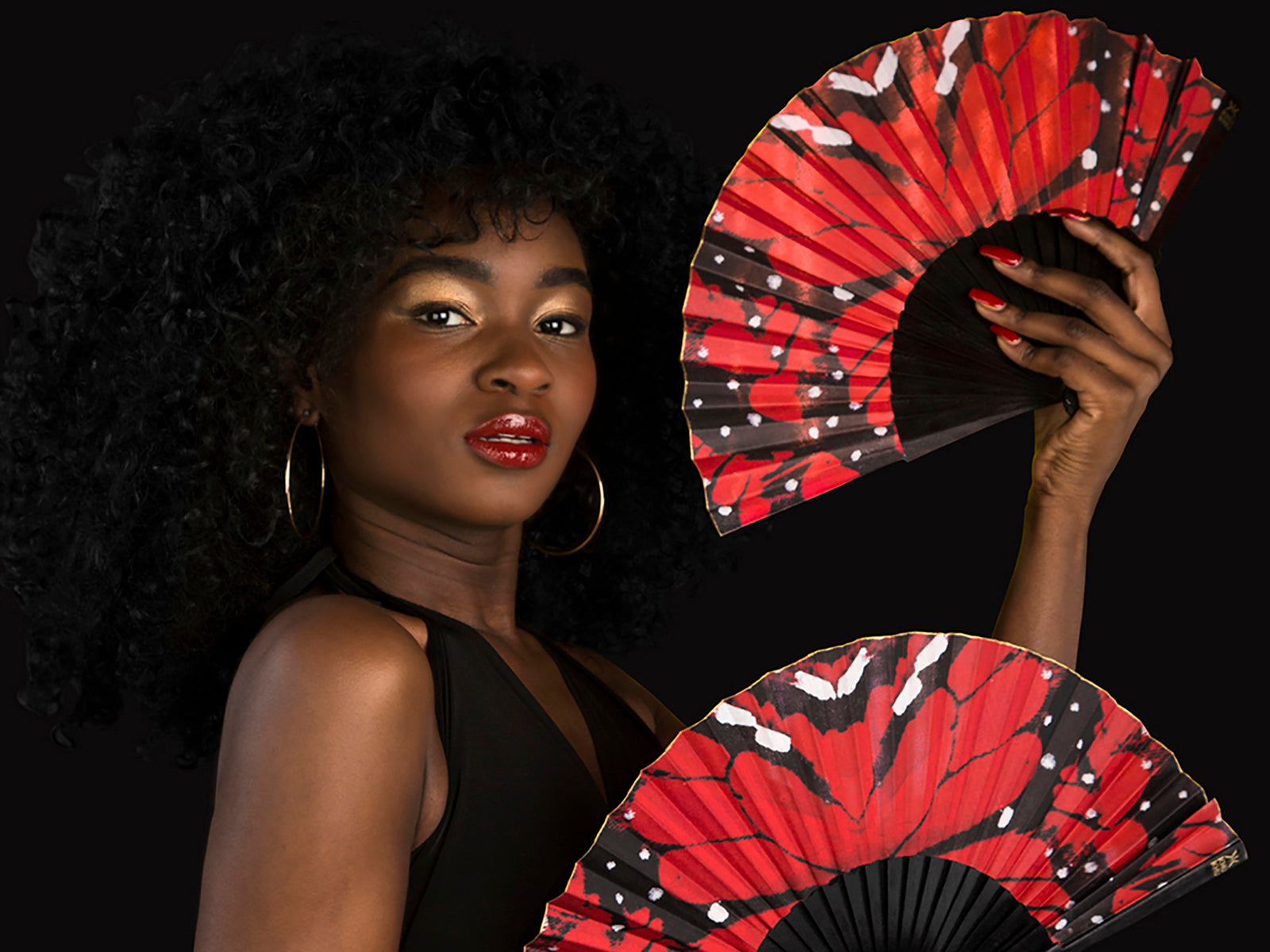 Hand-fan
Red Papillon Hand-fan
BACK IN STOCK

Oh pretty papillon! This delightful and dramatic print is the perfect accompaniment to a an evening somewhere special; the opera, a cocktail party or wherever it may be, you're bound to receive compliments on your chic little cool maker.

 Product Details: 
Original British design.
100% Hand-Made in Spain. 
Black painted aea wooden sticks.
High-grade cotton fabric for a beautiful, natural feel. 
Embossed Gold Logo.
Gold painted fabric rim and gold tone rivet.
Measures 23cm closed and 46cm open.
All fans come beautifully packaged with bespoke bag and care label.