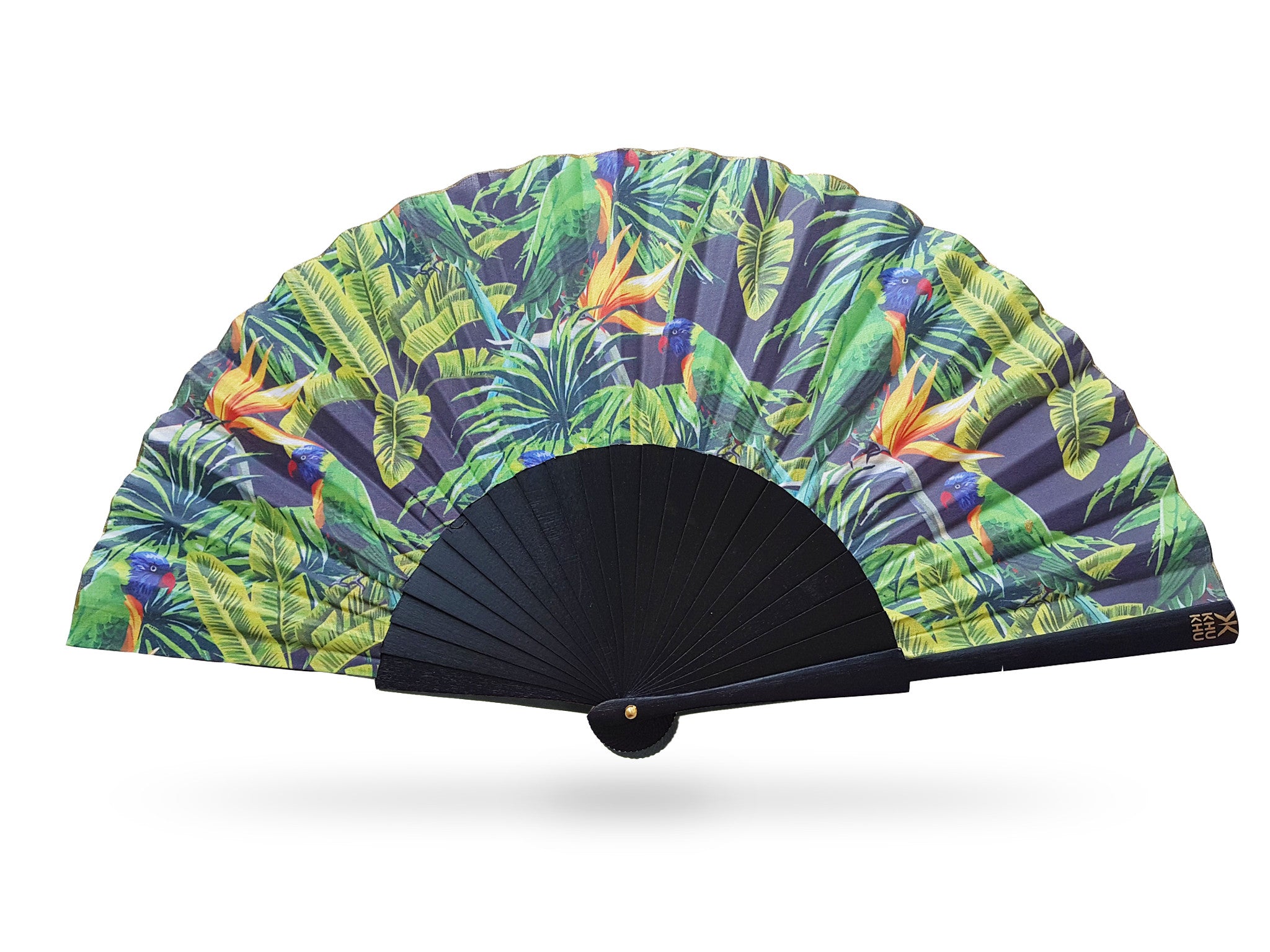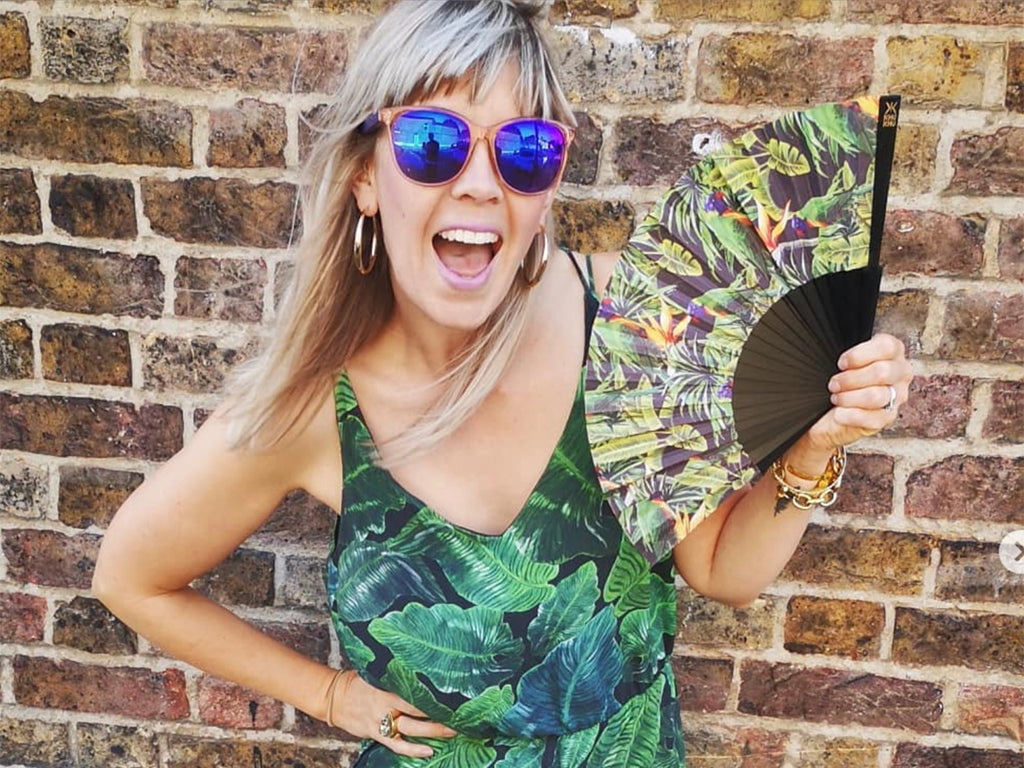 Hand-fan
Green Parakeet Hand-fan
 Be the fun at the fiesta with this gorgeous Green Parakeet hand-fan. Whether you're at a party, a festival, or even just on the bus, you can be assured your Khu Khu fan will make those pamphlet-wavers green with tropical envy.
 Product Details: 
Original British design.
100% Hand-Made in Spain. 
Black painted aea wooden sticks.
High-grade cotton fabric for a beautiful, natural feel. 
Gold painted fabric rim and gold tone rivet.
Embossed gold logo.
Measures 23cm closed and 46cm open.
All fans come beautifully packaged with bespoke bag and care label.