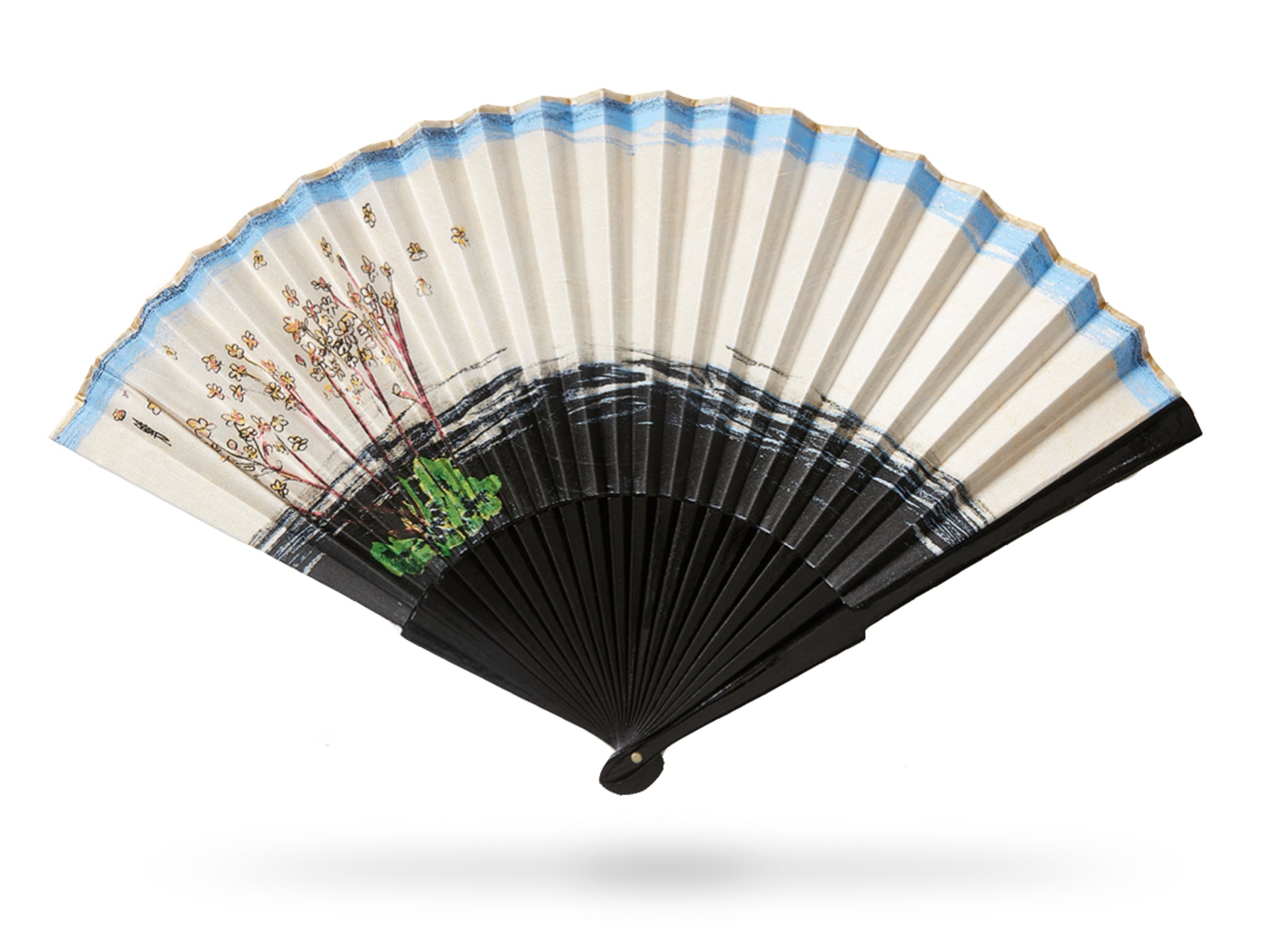 Hand-fan
Worshipful Company of Fan Makers Commission
It has been a real honour to create a unique and exceptional fan for the Worshipful Company of Fan-Makers, with all profits going to the Lord Mayor's Charitable appeal. 

The Worshipful Company of Fan-Makers

The Worshipful Company of Fan-Makers was incorporated in 1709 as the youngest of the 'old'  City livery companies of London, boasting 300 years of Royal Charter. They began as a trade guild for the makers of traditional folding fans but now include modern mechanical fans of every kind.

The Fan

The company wanted to produce a specially designed hand fan to mark the impact of COVID-19 on so many lives in 2020 and to raise money for the Lord Mayor's Charitable Appeal who find solutions to London's most pressing societal issues. This new fan is the creation of Stewart Parvin MVO, royal couturier and designer of many of the Queen's most striking and elegant costumes.

Stewart was inspired by themes of resilience, hope and a brighter future. There is a movement from darkness to light with a rainbow of promise and blue sky of hope arising from the dogged determination of the key workers throughout the pandemic. The design includes flowers of London Pride, the first plant to appear on the rubble of the Blitz bomb-sites. You can watch an interview with Stewart on the design process here.
The fan is double-sided with the rainbow repeated on the other side and sealed together at the top with a fine silk paper, painted gold.  The wood sticks are made from sustainable black lacquered beech wood, and the leaves are made of silk, woven in Suffolk. The fans come encased in a blue silk-lined presentation box priced at £125. This a limited edition fan of 200 with Stewart's signature on each - a collector's item indeed! 
The Lady Mayoress was presented with the fan in October at The Mansion House by the Master, Colin Bramall, with Stewart Parvin who explained the design.

Where to Buy
Details on how to order can be found on the Worshipful Co. of Fan-Makers website or by contacting fans@fanmakers.com.