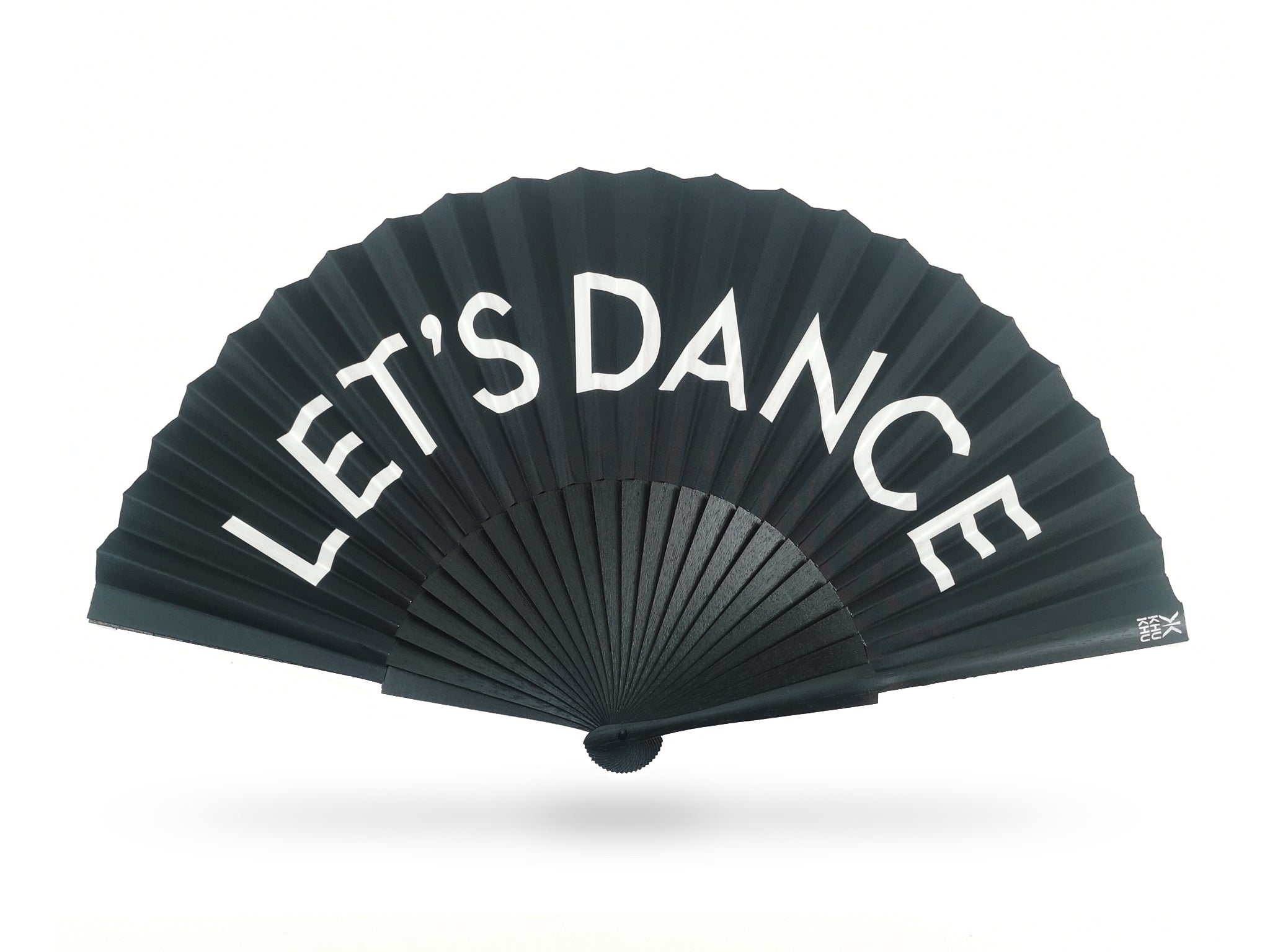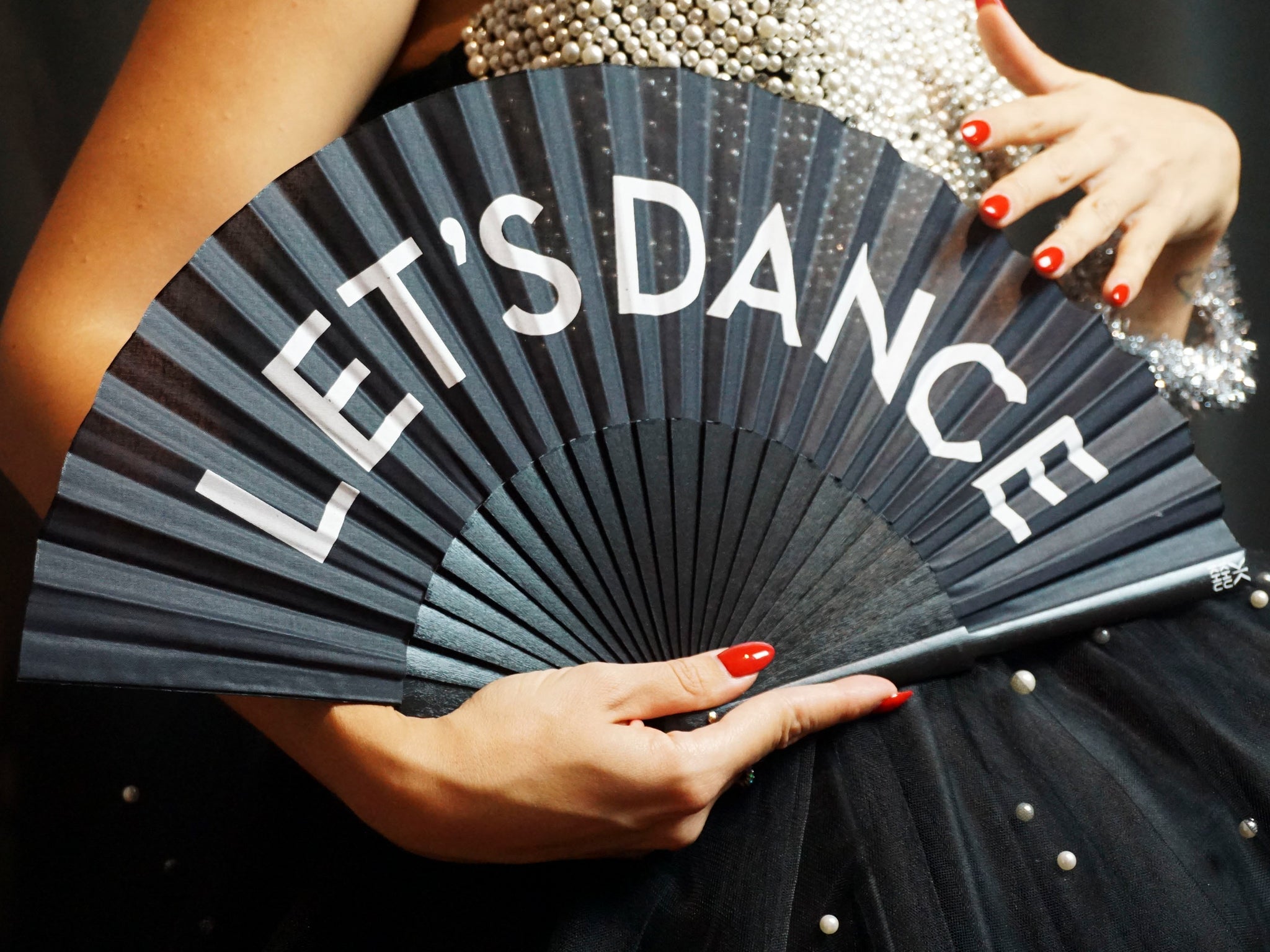 Hand-fan
Let's Dance Hand-fan
Khu Khu were honoured to work with Selfridges on two exclusive music related prints for their Music Matters series. This one, in honour of the late and great David Bowie, goes out to everyone who likes to move it on the dance-floor. Let´s Dance!   
 Product Details: 
Original British design.
100% Hand-Made in Spain. 
Black painted aea wooden sticks.
*New* cotton blend fabric which provides stronger, more long-lasting colours.
Black painted fabric rim and rivet.
Embossed white logo.
Measures 23cm closed and 46cm open. 
 All fans come beautifully packaged with bespoke bag and care label.